You still have time.  Despite the fact that it's mid-December and you're not done with your holiday shopping, there's still time to order a meal plan from MagicKitchen.com.  And not just any meal plan, but a meal plan that offers meals that not only taste good, they're good for you as well.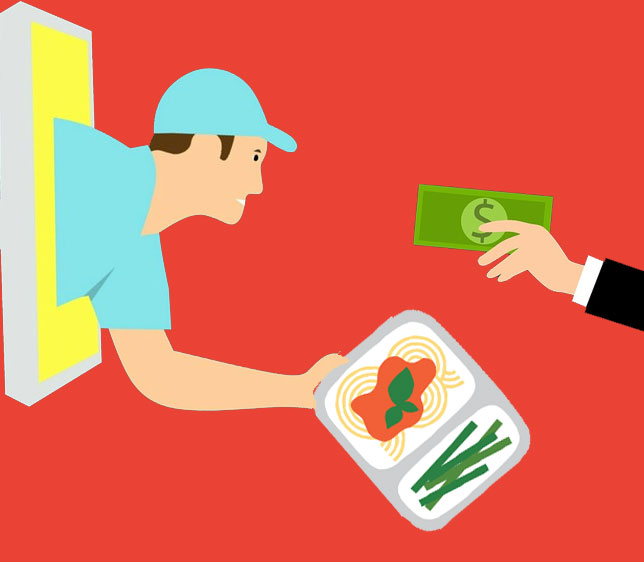 Also, a meal plan from MagicKitchen.com is the gift that keeps on giving…kinda like the jelly-of-the-month-club gift Clark W. Griswold received from his boss, in lieu of a Christmas bonus, in the classic holiday movie, Christmas Vacation.  Our meals will be delivered as often as you desire, weekly, bi-weekly, or monthly for as long as you like.  It's like receiving holiday gifts all year long.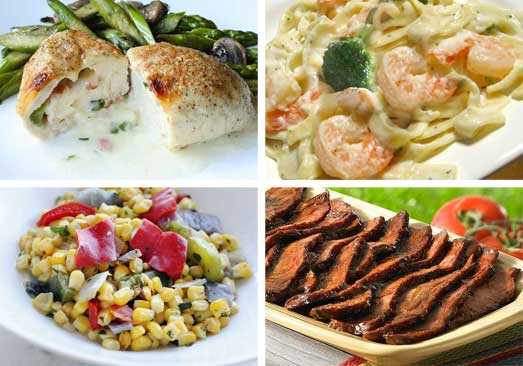 As we've discussed before in other posts, we offer a variety of meals for those with specific dietary restrictions such as gluten and dairy free; diabetic and dialysis friendly; low fat, sodium and carb; portion controlled; vegetarian and senior meals.  However, generally speaking, our non-restrictive meals (general meals?) are healthy in their own right.  Usually comprised of an entrée, vegetable and side, these meals provide one with a nice balance of protein, vitamins, minerals and carbohydrates, while keeping empty calories to a minimum.
Our chefs spend a great deal of time planning and preparing our meals (which eventually become yours) to ensure that they're both delicious and nutritious.  Therefore, if you have a friend or family member who you fear isn't getting the nutrition they require, then our healthy meals make the perfect gift.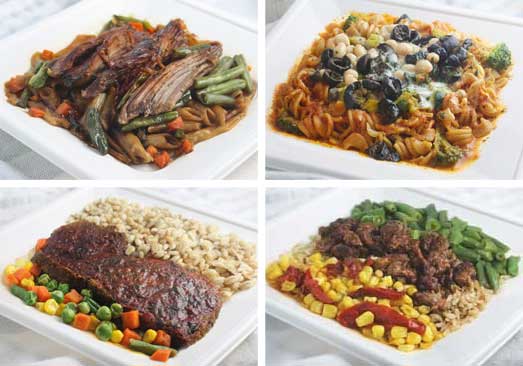 Often when we agonize over what gifts to give.  We are torn between what we believe our friends and family need or want.  You know the deal, should I get dad the medic alert bracelet or the case of Guinness?  Well, with our healthy meals you'll be getting him something that he both needs and wants (he just might not know it yet).
No matter what type of food your gift recipient prefers, we've got you covered from beef, to poultry, to pork, to seafood, to pasta.  We also have breakfast, lunch and dinner covered as well.  All our meals are flash frozen shortly after cooking to ensure they arrive as fresh as possible at any doorstep you desire.  They just need to be kept frozen until it's time to enjoy them.  Then, simply defrost them and heat them in the magical microwave and serve.  Even my teenage sons could handle that…I think.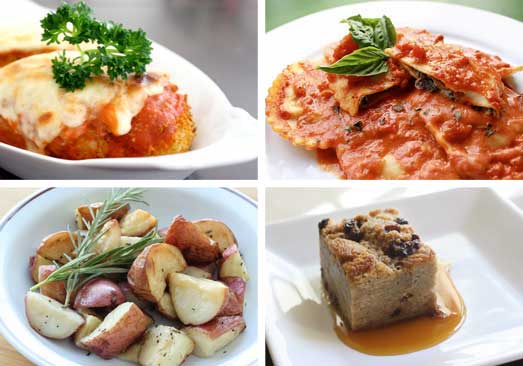 So, if you're suffering from gift giver's block (similar to writer's block) or if you've considered meal plans from MagicKitchen.com before, just visit here https://www.MagicKitchen.com/meal-delivery/ to learn more and then start browsing here https://www.MagicKitchen.com/menu/signature.html.
Not only will your recipient be extremely satisfied, so will you knowing that the people you love are eating well and secure in the fact that you gave, in the words of Clark W. Griswold's cousin Eddie, "…the gift that keeps on giving."