It's January, and winter stretches out before you. The holiday season is over, and you're wondering what to do. It may surprise you that January is the perfect time to start planning your spring garden.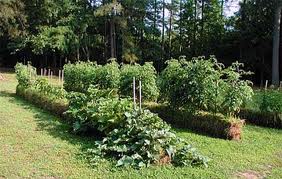 Start a file folder to store ideas you've clipped out of magazines or printed off the internet. Investigate MagicKitchen.com's pinterest page for gardening tips and ideas. Look around town and join a gardening club to get out of the house and talk to people who love to garden. You'll get lots of great tips and advice that way.
Plan new things for the spring. Tired of bending over to weed and pick your veggies? Try starting a hay bale garden. So much cheaper than building raised beds, and easy to do. The straw holds moisture and heat, and is perfect for northern climates. Here's the go-to source for hay or straw bale gardens: http://modernfarmer.com/2013/07/straw-bale-gardening/
While hardly new, square foot gardening is a great technique for getting more produce out of a smaller garden. Again, less bending and squatting and weeding makes for a better experience.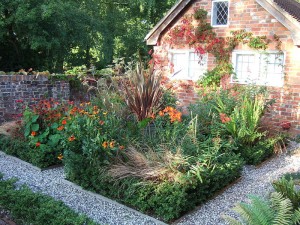 Whichever garden design you decide to use, it's a good idea to plot it out on graph paper or on the computer.
Go through your seeds and decide which to keep and throw out any moldy ones. Then go through your nursery catalogs and decide what seeds you will buy, which to start inside, and which nursery seedlings you'll buy to plant.
Depending on where you live, you may be able to prep your garden bed now. Mulch, spray and prune. Here's a guide to January garden prep in California: http://3000tomatoes.com/monthly-garden-jobs/january-garden/
Those of us in cooler temperatures are only allowed to dream of our hands in the soil again, but some good planning now will ensure that next year's garden will shine!
Melody, MagicKitchen.com blogger.