There are times when you want to buy your most important clients a special gift. It may be in celebrations of the holidays, for a birthday, anniversary or just to say thank you for their business.
Gifts need to be well-thought out and it is sometimes good to know your clients likes and dislikes. Buying them something they wouldn't buy themselves because it's too pricey is a good way to get their attention.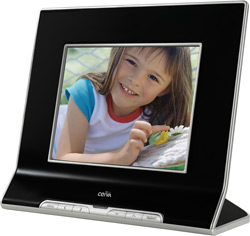 Here is a list of some popular gift ideas.
A digital photo frame can be a great addition to any home or office.
A Kiva gift card Kiva gives you the chance to make a loan to people in over 70 countries so they can start businesses, go to school, and change their lives. Giving a Kiva Gift card involves the recipient in a truly life-changing event.
Is your client a huge MLB fan?  Get them a bottle opener made from a game-used bat. The very definition of something they wouldn't buy themselves.
Smartphone accessories  like lens systems, speakers, stands and carrying cases all make great gifts.
Real gemstone drinks coasters will catch the eye!
How well do you know your client? If they enjoy good wine, whiskey or tequila, a good quality bottle of one of those spirits would be very welcome.
Birchbox sends out monthly boxes with high-end skin and hair care products. We know a lot of women (and some men)  who'd love that.
Do you have a client who loves his or her dog to distraction? BarkBox might be the answer for a gift for the doggie lover.
Dinner and a show is a classic winner for a client gift. You will want to know their tastes for this, you don't want to send them to something too racy if they are easily shocked.
10. An exciting different idea for corporate gifts.
A MagicKitchen.com Food Gift Certificate is a wonderful alternative to traditional gifts. The certificate includes a personal greeting and the recipients can choose their meals from a wide range of menu options.
The gift certificates can be purchased online and are immediately available to print and send via e-mail. The certificates can be redeemed by the recipients to purchase gourmet meals or any other traditional items on the menu.
Meals are delivered nationwide in the USA.
For more information about this innovative service visit www.magickitchen.com