Ok, I admit it, sometimes I get lazy and want our customers to do the talking for me. Here's what some of them have had to say this year.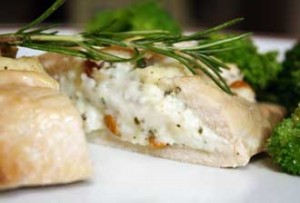 About our HomeStyle menu:
"You catered our Christmas dinner. The appetizer, side dishes, entree, and dessert were restaurant-class. Since we couldn't be there in person,
you've now become Mom's Mother's Day meal!"~ Mike K.
"again you surprise me with even tastier dishes we have just tried….I shall be placing another order today with a repeat of some of the chicken dishes that have proven to be exceptional and to try again something new…….bravo" ~ Nancy H
Nancy also proclaimed about the Chicken Montrachet, "exceptionally good and am ordering again today….so delicious I ate it all and it is a large piece. Mmmmmmmmm".
Tracy B said regarding the Chicken Ana Luisa, a customer favorite: "This is the first meal we've tried and were pleasantly surprised with the flavorful, freshness and quality of the meal. We paired this with the Lemon Risotto (also delicious!) Thank you "
About the MK Special Diet menu:
"My 85 year old diabetic father-in-law was frequently having to go to the local hospital ER for poor health directly associated with eating improperly. My husband & I live 600+ miles away and needed to find a healthy and reliable meal service to provide for him. We have been ordering food on a weekly basis since February 2011. We ran into some difficulty in having the food delivered on the day that a health care worker could be there to carry it indoors and place in the freezer. So a direct phone conversation with Greg assisted us and he was very informative of the methodology that we would need to set-up for the proper delivery. My Father-in-Law truly enjoys the meals-(although the food is non-salted!) and prefers the beef meals over the chicken! Also he readily admits he doesn't eat all the veggies! This has brought great peace of mind to us, and solves a family dilemna, and he has not had a diabetic complication since he has been recieving the regular meals. I highly recommend your meal service and will continue to use it for him, hopefully for a long time!"~ Lee V.
"I ordered the low sodium dinners for my mother and father. They are so thrilled with the quality and ease of reheating, they are spreading the word to their senior friends. Finally I found something FROZEN that they will eat and enjoy. It's tough when your senior parents are 3,000 miles away! Thank you Magic Kitchen! " ~ Wendy P
"I purchased these meals for my step dad while Mom is recuperating with knee replacement surgery. My brother tells me the meals look very fresh. My step dad who is 83, called to tell me that he really appreciated the thought and that the meals were delicious! That was all I needed to know." ~Donna H
And finally. Maureen B. wrote, "Couldn't decide what to get my husband's grandmother who needs nothing and is continually trying to downsize; so we ordered her this meal pack. I have to admit myself, it was a great idea. She LOVED all of the meals and it was a gift that kept on giving. She has asked us to share the magic kitchen idea to other family members. Thank you Magic Kitchen!! "
Melody
MagicKitchen.com blogger