Guest blog by Dain Turner
Did you know your refrigerator leftovers could be used for more than growing mold? Unless you're in the penicillin business, a lot of what you have could be going to waste.
With the rising cost of food (up almost 800% from a year ago), being frugal doesn't mean sacrificing on flavor. There are many ways to use leftovers to prepare tasty meals your entire family can enjoy.
Try this one: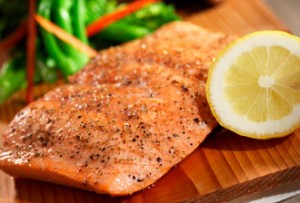 Seared Salmon Salad
Makes 2-4 servings
2 servings of MagicKitchen.com Seared Salmon Fillet (or your own leftover fillet)
1 Bag of baby spinach
1 Large Yellow Bell Pepper, Sliced
1 cup Cucumber, Sliced
1 Avocado, diced
Vinaigrette/Italian Dressing or your favorite salad dressing
Prepare the seared salmon filets according to the instructions on the package.
Toss all remaining ingredients together and serve with 2-4 portions of the salmon.
See how easy it is?
Apparently you can curry anything.  Try this: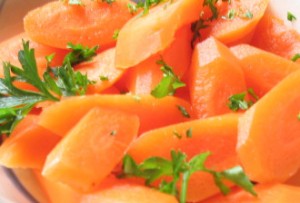 Curried Carrot Soup       
Makes 4-6 servings
2 servings of MagicKitchen.com Buttered Carrots (or your own leftover carrots)
2 Tbsp. Olive Oil
1 Small Onion, Diced
½ cup Celery, Diced
Salt and Pepper to taste
1Tbsp Curry Powder
4 cups Vegetable or chicken stock (low-sodium optional), hot
¼ cup-1/3 cup Half and Half (optional)
Cook the Buttered Carrots according to the instructions on the package and let them cool. In a 2-quart saucepot cook the celery and onion over medium high heat with the olive oil. Chop the carrots roughly and add them to the celery and onion.
Season with salt and pepper to taste and add the curry powder. Mix to combine. Add 2 cups of the stock and bring to a simmer.  Transfer to a blender or use an immersion blender to puree, adding up to four cups of hot stock. Blend in half and half if desired.
Find more recipes on MagicKitchen.com! Recipe above by Mariel Balderas