Online Meals and Food Gift Certificates – The Perfect Last Minute Holiday Gifts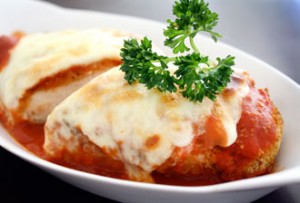 If you're like most people, you tend to leave your holiday shopping to the last minute.  This can often catch you between a rock and a hard place, as you find yourself either having to deal with the massive crowds, or not being able to find your product in stock, or one of the myriad problems that can come up.  If that sounds like you, we have the perfect solution; online meals, and food gift certificates.
Buying online meals or food gift certificates is a fantastic last minute gift idea, for a few reasons:
Everyone Loves Delicious Food – Everyone loves delicious, gourmet food, and having fantastic cuisine shipped right to your door is something everyone on Earth can appreciate.
Reasonable Prices – Buying meals online costs significantly less than you might imagine, meaning that your dollar goes that much farther when you spend it on online meals and food gift certificates.
Convenient – Buying food gift certificates or online meals only takes a few minutes, and we never run out of stock.  This makes it perfect for people who need to come up with a gift idea fast, and still have it look thoughtful.
As you can see, there are some real benefits to buying online meals or food gift certificates, particularly if you are looking to avoid last minute holiday shopping.  Go ahead and give them a try the next time you're in a pinch and need to find a great gift fast.
MagicKitchen.com, Delicious Made Simple.