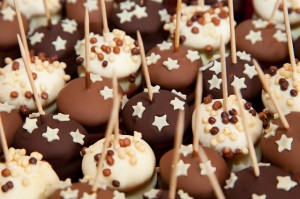 Although Christmas and Thanksgiving come with so much cheer, the holiday season can be the most challenging time of the year. The frosted cookies at the office, doughnuts and baking for a friend's birthday, the chocolate gifts from your husband, the Thanksgiving turkey, eggnog, ham and rich side dishes certainly put too many of us in the way of a lot of temptation. Don't get me wrong, the holiday season is all about celebrating but it is important to be smart and navigate those holiday party food spreads. As tantalizing as the cranberry cake sounds, living only for the satisfaction of our mouths and stomachs is unhealthy. After all, if the saying, "You are what you eat" means anything to us then we will try to lay off these foods due to the risk of unnecessary weight gain. As impossible as it may sound, the truth is that those extra pounds you gain during the holiday feasts certainly do not shed off with the holiday decorations.
Well, there is good news for all weight loss believers; you can indulge in sumptuous meals without gaining those extra annoying pounds. Here's how:
Go for the smallest plate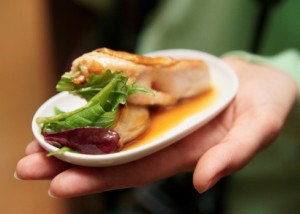 Those large buffet plates can be tricky during a party. We always tend to want a little bit of everything, however, portion is everything. Use the smallest plates available to serve your dinner and stick to simple foods, preferably fresh fruits and vegetables. No matter how tempting the sauce and the dip is-it's probably a bright idea to stay away from those.
Portion patrol
By now, we should understand that our body uses up only the amount of food that it needs- all the extras are converted into fats. It is important to control your food portions. After eating, we should feel satisfied, not stuffed.
Don't skip a meal throughout the day
Never arrive at a party when you are starving. 'Saving your appetite' for Christmas dinner is a bad idea. Take breakfast and lunch regardless of what your taste buds are telling you; this way, you won't feel the need to stuff yourself with food while indulging. You will definitely stick to eating in the right proportions.
Although this may sound like a cliché, science has proven that the faster we eat, the less time the body has to register fullness. So don't be in a rush-slow down and savor those bites so that you can really enjoy the meals and allow for proper digestion.
Other important pointers include picking protein and healthy fats over other foods-do not pass on the turkey or ham. Ditch the skin, lose the added sugars and simply say no to seconds after you have already cleared your plate of your first serving. If you are already overweight, it is important to avoid weight gain so that you can maintain your current weight or lose weight. It may not be as simple as it sounds but believe me, there is nothing better than getting started on the new year while your outfits still fit-or better yet-getting them in a smaller size.