Start with MagicKitchen.com's Fully cooked Roasted Turkey Breast, and add some of these amazing sides, for an easy Thanksgiving dinner. If you want it even easier, order one of our full Thanksgiving dinners.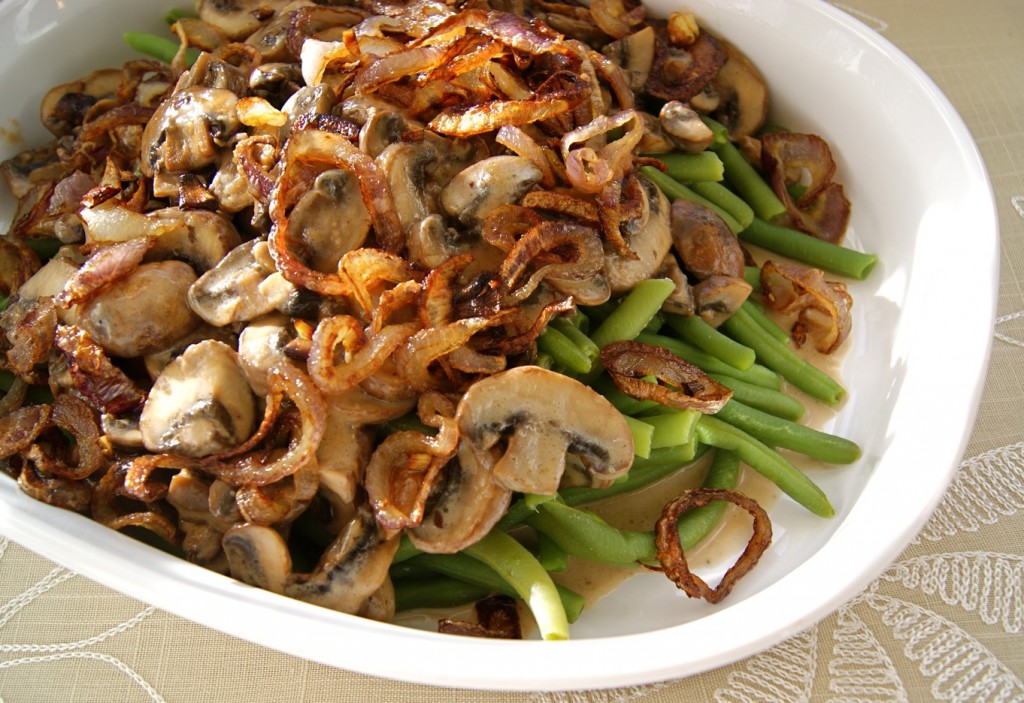 The Ultimate Green Bean Casserole
Sautéed cremini mushrooms and blanched green beans are combined with a luscious sauce of chicken stock and cream. Then the dish is topped with homemade fried shallot rings and baked until bubbling.
See Recipe on Williams Sonoma..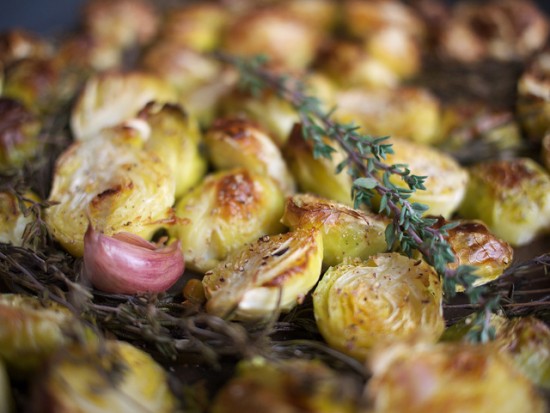 Roasted Brussels Sprouts
Brussels sprouts and red onions are seasoned simply with olive oil, salt, and pepper, then roasted until caramelized and sweet.
See Recipe on Martha Stewart…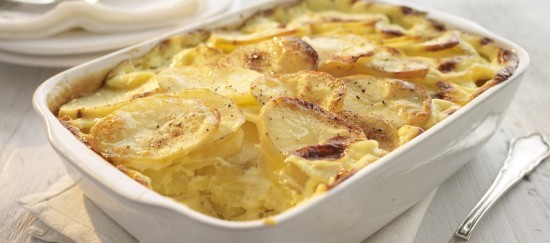 Potato Gratin Dauphinoise
Dauphinoise is the French method of baking potatoes in milk, cream and cheese.
See Recipe on Gourmet Food..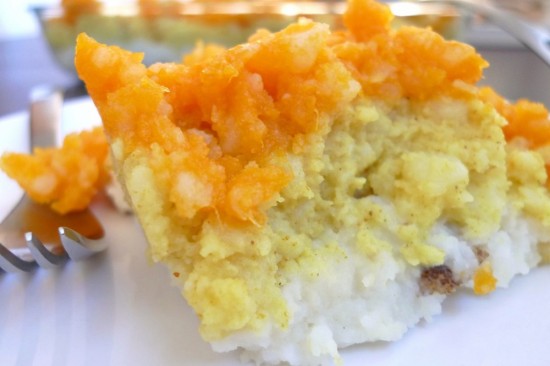 Mashed Potato Threesome
This Mashed Potato Threesome involves butternut squash, curry, and buttery garlic mashed potatoes.
See Recipe on Cooking Stoned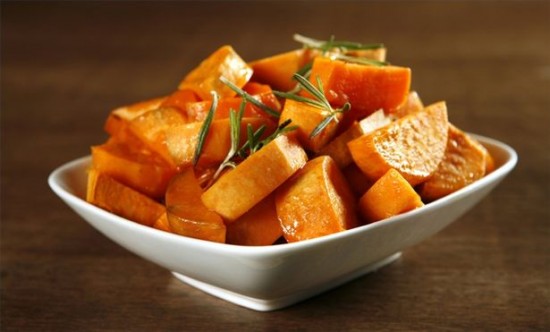 Lemon-Glazed Sweet Potatoes
Here's a delicious alternative to the usual sweet potato side dish, baked with brown sugar, lemon and cinnamon.
See Recipe on About.com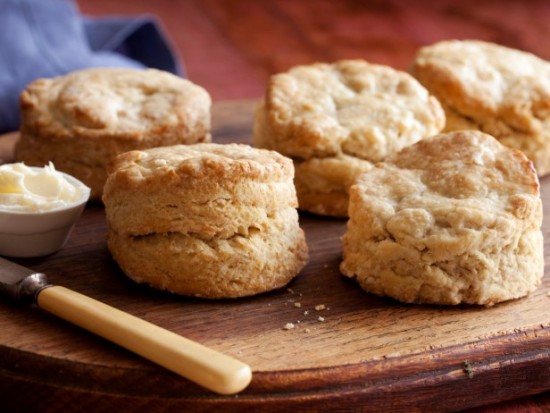 Buttermilk Biscuits
These buttermilk biscuits are light, flaky and rich with flavor — perfect for sopping up extra gravy or slathering with butter.
See Recipe on Cooking Channel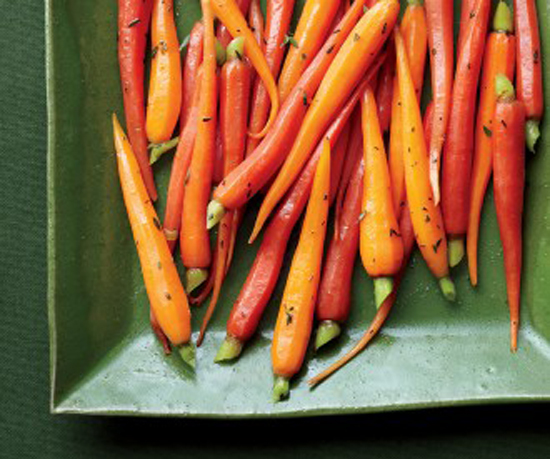 Glazed Carrots with Thyme
Cooking carrots in a bit of water, butter, and sugar brings out their delicate flavor and coats them with a thin glaze.
See Recipe on Martha Stewart…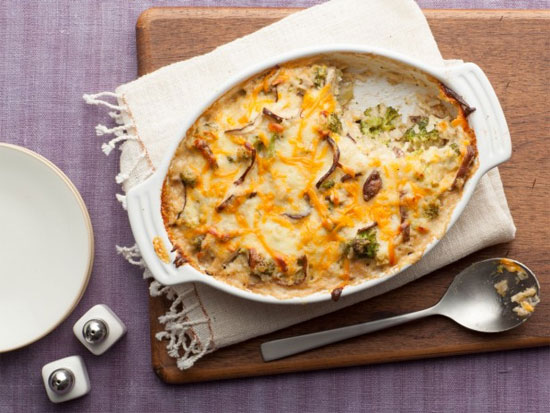 Cheesy Mushroom and Broccoli Casserole
Shiitake mushrooms, rice and broccoli add heft to the cheddar-Monterey cheesy goodness.
See Recipe on Cooking Channel…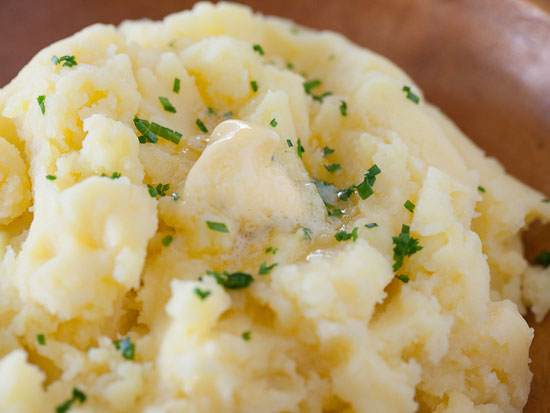 Garlic Mashed Potatoes
Russet potatoes blended with roasted garlic, butter and milk and mashed to creamy perfection.
See Recipe on All recipes…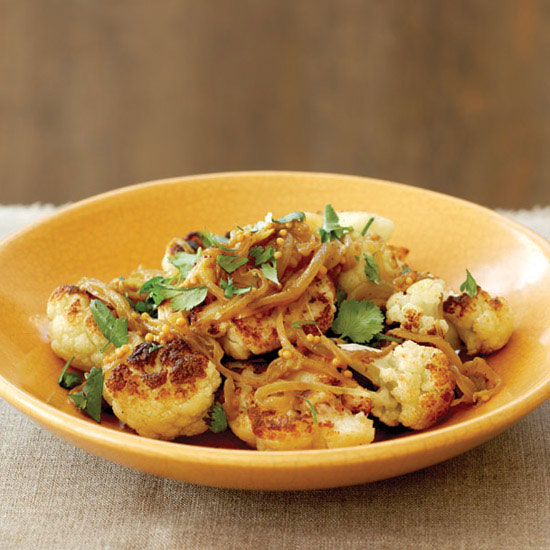 Cauliflower with Melted Onions and Mustard Seeds
Cauliflower may not seem like a glamorous vegetable—at least not when you steam or boil it. But roast it and it develops an unusual, delicate sweetness that's almost exotic.
See Recipe on Food and Wine…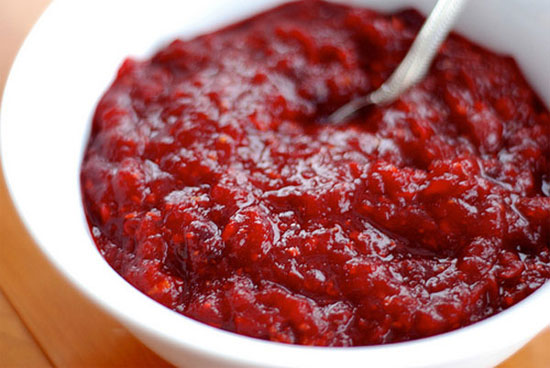 Bourbon-Cranberry Compote
A splash of bourbon adds a kick to this classic cranberry compote.
See Recipe on Real Simple…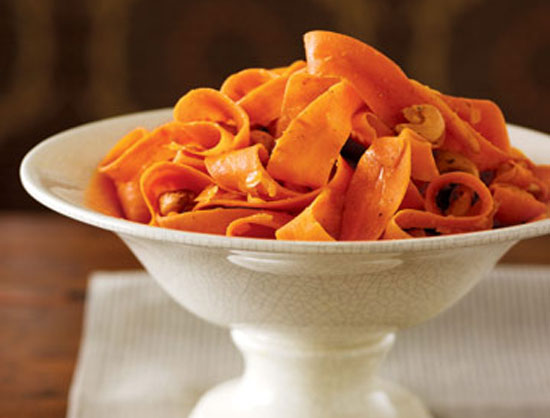 Carrot Ribbons with Cashews
Nuts and spices surprise the palate in this surprising and delicious dish.
See Recipe on Country Living…