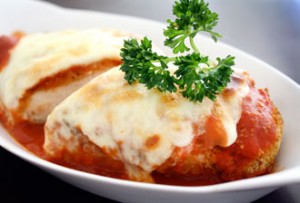 What dishes at MagicKitchen.com do the staff love best? Here are our picks for 2014!
Greg, CEO: My picks are the Chicken Parmigiana and the Mama's Beef Lasagna. What can I say, I like Italian!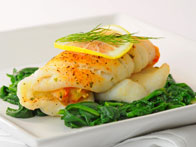 Michelle,  President:
Crab Stuffed Sole: This brand new low carb entree is deliciously light and flavorful.  The lemon butter sauce is smooth and creamy….a perfect complement to the crab stuffed mild white fish.  I love it paired with the creamy spinach.
Chicken Parmigiana: This dish is perfect every time I have it.  It pairs beautifully with a salad or pasta.  Perfect for a quiet dinner at home or for entertaining, it makes for a deliciously simple satisfying meal.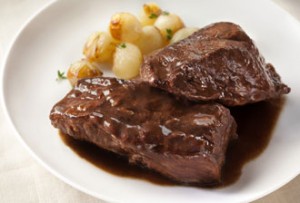 Melody, Website Manager: My favorite two dishes… it's so hard to pick! Chicken Pot Pie is one. I've always liked it, and this is the best one I've ever had. The pastry is flaky and delicious, and there's something…thyme? in the gravy that just makes it perfect.
The other would have to be Seared Beef Short Ribs in Red Wine Sauce. I'm a sucker for braised beef, and this is so perfectly tender, then it has the rich sauce.. Lovely. I can't believe I didn't pick a dessert! (My favorite dessert is the Panna Cotta- I had to say it!!)
Andy, Warehouse Manager:  I would have to say my favorite food that I have tried is the Filet of Beef En Croûte Wellington . It is full of flavor and is so tender, I can cut it with a fork.
My second favorite would have to be the Gourmet Cupcakes-Strawberry, Black Tie and White Tie. I love how moist they are. The only time my kids are still it seems is when they tried these cupcakes. Now I get asked on a regular basis when more cupcakes are coming home.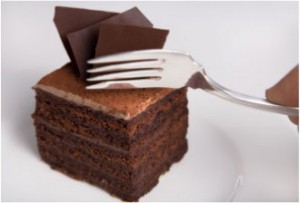 Erika, Customer Service extraordinaire:  If I must pick two of my favorite dishes I have to include dessert. I just love that flavorful taste that the chocolate ganache cake gives my taste buds, it is so smooth and just the right amount of chocolate and sweetness!!!
As for my main course tough choice again, but I'm going to have to go with the short ribs in red wine sauce paired with some creamy spinach. Yum! So tender, flavorful and DELICIOUS!!!! As for the creamy spinach my first time trying it and I have to say I never knew spinach could taste that good.
If you want to give meals as gifts this year,  a great idea is to give a gift certificate, so the person can pick their own meals!!