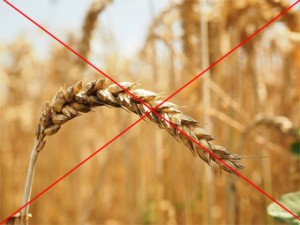 Some people aren't aware of the extent of our menu for people on special diets. but it's true we do have  gluten-free meals for purchase. The benefits of gluten free living are many. Of course, for some it is a necessity. For those with Celiac disease, gluten is the enemy, and even a hint of an ingredient with gluten can make them very sick. Also for those with IBS, gluten is something to avoid.
But what about people without those afflictions? Many people in the US and Canada are going gluten free because it makes them feel better overall. I personally know a man in his fifties who tried it for a few weeks and felt less…shall we say, flatulent. Others with types of auto-immune disease are trying it as well, in hopes of relief from their symptoms.
Many people across the country are using gluten-free diets as a weight-loss plan. Why not? It eliminates pasta, bread and pastries. If you're eating a lot of those, cutting them out will definitely cut the calories down. But as Prevention.com warns, "Gluten-free products can be high in calories, fat, and carbohydrates, and some people who go gluten-free actually gain weight. That said, so long as you continue to eat a balanced diet, cutting gluten probably won't cause any harm."
Whatever your reason for going on a gluten-free diet, we have you covered with gluten free meals which taste delicious, and will make your day so much easier with less meal prep.
For those with Celiac Disease, you should know that:
Our products have not been individually lab tested but we have offered this list of items to our customers for several years with no reported problems.
We use the following criteria to determine if our products should be listed as gluten-free: Celiac.com list.