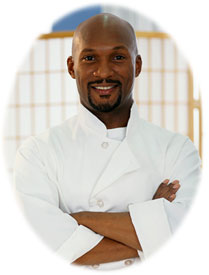 While preparing delectable and nutritious meals can be more art than science, there is no doubt that here at MagicKitchen.com, we use copious amounts of both as we create edible and scientific works of art. The process begins and ends with you, our valued customers, in mind, as we strive to create both appetizing and convenient meals that are delivered to your doorstep for you to enjoy whenever you desire. And here's that process in its entirety.
After our chefs, who work out of four separate kitchens, have created their wholesome masterpieces on paper, they then select the freshest and tastiest ingredients, such as Valoroso pear tomatoes from Italy, Japanese panko, homemade pesto and hormone free chicken. They then work their "magic" on these ingredients and transform them into the savory entrees, side dishes and desserts that will soon arrive at your home and more than please your palate.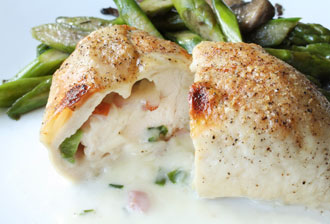 Our chefs pride themselves in being able to create a variety of dishes that meet whatever requirements you might have, from satisfying comfort food, like our deep dish chicken pot pie and magic meatloaf to diabetic-friendly meals such as our Chicken Ana Luisa or Lemon Rosemary Pork. Our chefs also utilize their culinary and scientific knowledge to create dialysis and heart-friendly, low sodium and carb, renal diet and gluten free meals.
No matter what menu you choose from, either our home-style or special dietary, we offer you a variety of yummy options to select from, whether it's a meal bundle or you decide to mix and match your entrees, sides and desserts in order to create your perfect meal, our chefs and support team will ensure that your choices will more than exceed your expectations.
After the meals are cooked in our kitchens, they are immediately flash frozen to lock in freshness and nutrition, carefully packed and then shipped to their destination…your kitchen table. Once they arrive, all you need to do is reheat, serve and then rave about how delicious they are. Or, simply unpack them and place them in your freezer to be raved about later, at your leisure.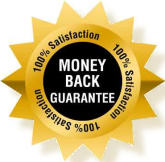 Finally, we have such faith in the quality of both our ingredients and chefs, that we will replace any dish that does not meet your expectations in terms of taste and/or quality, or we will provide you with a full refund; your choice. However, since we began operations back in 2005, we have rarely had to provide replacement meals or monetary refunds.
So there you have it, the art AND science behind how we design, prepare, create and deliver such enticing entrees, succulent sides and delightful desserts. So, if you haven't already, why not give us a try, and if you already have why not expand your horizons and try different dishes? After all, the only thing you have to lose is your appetite.
Steve, MagicKitchen.com blogger