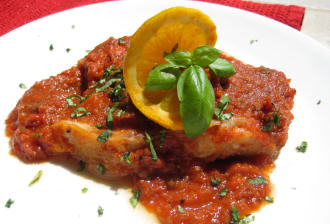 When you're trying to watch your weight, keeping track of your diet makes a big difference. In fact, a recent study found that people who kept a food journal lost twice as much weight as people who didn't.
Why? When you make the effort to write down what you're putting into your mouth or log your meals and snacks with a mobile app, it makes you more aware of your food choices. Stick with it, and over time you start to recognize eating patterns and food choices you can improve on. For example, you might figure out that you're eating right, but you're drinking far too many calories in the form of soda, fruit juice, energy drinks, or coffee loaded with sugar and whipped cream.
In case you're wondering, a typical 32-ounce soda served at a fast food restaurant contains 272 calories. Gulp down your favorite mocha latte from a coffee shop, and you're drinking about 360 calories. Even too much fruit juice can ruin your diet at 100-plus calories a glass. And it all starts to add up. Let's say you have a 32-ounce soda five days a week. That's 1,360 calories. In a year, you'll drink 70,720 calories (equal to 20 pounds of fat).
If you're serious about practicing portion control, making healthy food choices is a good place to start. Check out healthy and tasty Portion Control meals made by MagicKitchen.com. Then take a closer look at what you're drinking from day to day. If you're tossing back a few too many sugary drinks, try these low-calorie alternatives:
Water
It's free from the tap, or inexpensive in bottled form. And it contains zero calories.
Fruit Punch
No. Not the bright red stuff made with sugary powder or high-fructose corn syrup. You can make your own with fresh fruit and sparkling cider. Check out the recipes for Summer Fruit Punch.
Strawberry Citrus Sangria
While this thirst-quenching drink has more calories than a glass of water, it packs a punch with vitamins and nutrients from sliced strawberries, peaches, orange, and lime. Here's the recipe.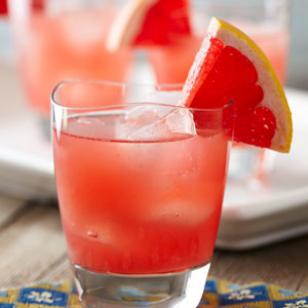 Ruby-Red Grapefruit Cocktail
Mix a little campari, gin, and seltzer water with a freshly-sliced grapefruit and juice. Add ice, and enjoy. It's only 121 calories per serving, and tastes a lot better than gulping down another soda. Here's how to make it.
Fresh Cherry Lemonade
If you've been drinking sugary lemonade from a can, powder mixture, or some just-add-water frozen variety, you don't know what real lemonade tastes like. Try making your own Fresh Cherry Lemonade with real cherries and lemon juice.
Cucumber & Melon White Sangria
Can cucumber and basil leaves actually taste good in a drink? You'll have to try it. Mix these