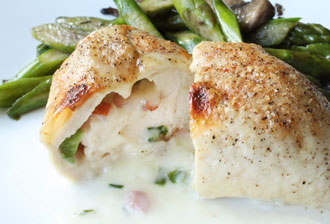 The reality is, most of us consume too much sodium. Many of those high-sodium foods are summertime favorites. Sandwiches made with processed meats, hot dogs cooked on the grill, and any fast food meal served with French fries, are a few examples.
If you're trying to keep your sodium levels under control, eating low-sodium foods is your best defense. You'll find a great selection of Low-Sodium frozen meals made from fresh ingredients at MagicKitchen.com. But it's not the only way you can cut back on sodium this summer.
Sodium is also found in a lot of popular drinks. Vegetable juice, sports drinks, energy drinks, and some sodas also contain higher levels of sodium. Most people should consume no more than 1,500 to 2,300 mg of sodium per day, according to the American Heart Association. Most of us consume much more.
To limit the amount of sodium in your diet, eat fewer processed foods. You can also limit sodium in your diet by rethinking your drink.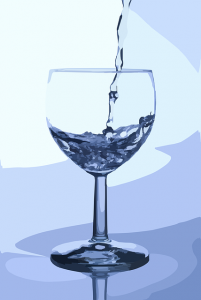 Drink More Water
You can start by drinking more water. Aim to drink at least 8 cups of water a day. It's free, contains zero calories and no sodium. It's the best way to stay hydrated on a hot summer day. Keep in mind that caffeinated drinks typically contain added sodium and contribute to dehydration.
Flavor your Water
If you don't like the taste of plain water, you're not alone. But that doesn't mean you have to stock up on high-sodium drinks that have a lot of flavor.  Just add slices of your favorite fruits and veggies (lemons, oranges, watermelon, cucumber, mint) to a pitcher of ice-cold water for a refreshing and flavorful drink.   It's also a good way to drink more water and cut back on juice, soda, and other beverages higher in sodium. Try your favorite flavor combinations –  tomato-basil, cucumber-mint, lemon-raspberry.  The possibilities are endless, and thirst quenching.
Try Juice and Seltzer
Take your favorite juice, and mix it half and half with some seltzer, to give it a great refreshing boost! Adding bubbles and cutting down on the sugar at the same time makes this a win-win idea.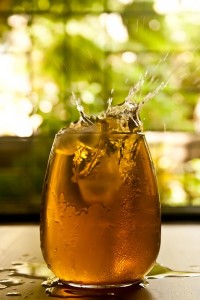 Experiment with Iced Tea
What's your favorite tea for a cozy winter's night?  Chai?  Ginger tea? Herbal tea? Make it cold, and enjoy it even more!
Look for Low-Sodium Flavored Drinks
Take a trip to the store in search of a cold drink. In addition to bottled water, you'll see all kinds of other options, including water with added flavoring and other low-sodium flavored drinks. Some sugar-free powdered drink mixes low in sodium can also be another option to quench your thirst on a hot summer day, help you stay hydrated, and avoid consuming too much sodium.
There are a variety of reasons following a low-sodium diet is important. But perhaps the biggest reason is protecting your heart. About one in three Americans has high blood pressure, often caused by a high-sodium diet. Left unchecked, it can damage your heart, increase your risk for a stroke, harm your kidneys, limit circulation, and contribute to vision problems.
Set a goal to consume less sodium this summer. Enjoy Low-Sodium meals by MagicKitchen.com and rethink your drink.