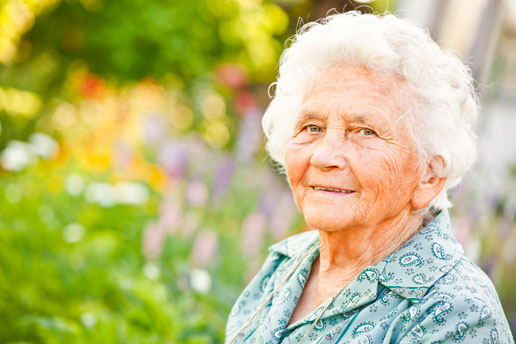 Many times, comfort, practicality, and improvement in quality of life may outweigh novelty when picking a gift for an elderly person. Getting seniors a gift can be very challenging. This is because they might have downsized their living spaces or may live in group home with little to no personal space. Thus, house gifts may be out of the question. While gifts of time and companionship can be even more valuable than something tangible, worry not! Below is a list of gift ideas that will still make them feel loved as well as appreciated.
Meal Gifts
Food gifts for the elderly are a brilliant idea because it's hard for seniors to shop. Also, dietary restrictions may be hard to keep up with. While cooking may be a daunting task, healthy, frozen delivered food gifts are perfect for any senior.
MagicKitchen.com's wonderfully prepared meals are created to ensure that the most important people in your life will receive the best of nutritious delicacies. On the MagicKitchen.com Menu, you'll be able to find the perfect gifts including home-style healthy meals, main course, meals for one and desserts. The ease of preparation is a great way to ensure that the seniors in your life are perfectly catered for.
Wine Gifts
Wine gifts are the most heart healthy for seniors. A nice bottle of wine can go a long way. This gourmet gift of sophistication and delighting flavors are often loved in varieties of sparkling, reds, French or Italian. Pour up a glass and let the seniors in your life wash it down together with the best MagicKitchen.com delicacies.
Gift Baskets
Filling a basket with everyday items that wouldn't normally come to mind in regards to seniors is a great gift idea. Gift baskets are simple to create and don't cost very much. Make a basket of the senior's favorite cookies, candles, jam, cheese or MagicKitchen.com desserts.
Gift Certificates
Certificates such as MagicKitchen.com Gift certificates are great for last minute gifts. The gift certificates let the senior choose the meals of their choice. The personal greeting included makes it that much more special. Other common gift cards include; shopping gift cards, massage and meal/ restaurant gift cards.
Gifts from the heart are valuable and reflect the care and appreciation you feel for your loved one. Some of the very best presents can't be wrapped- they are thoughts and gestures that come straight from the heart. Even so, these sentimental love gifts for seniors will show them just how much they mean to you.
For more information on the best gifts for seniors, go to www.magickitchen.com!