Heart disease is a major health problem in the United States. An estimated 735,000 adults have a heart attack every year, and thousands more struggle with heart-disease-related problems. And if you're on dialysis, it's even more important to be proactive about keeping your heart healthy. Here are some things you can do to be heart-healthy: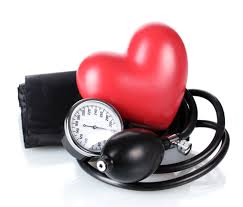 Control blood sugar levels
If you have diabetes, you already know controlling blood sugar levels is critical to your health. If you don't have diabetes, do everything you can to avoid developing the disease. Food choices, exercise, and medication can help.
Manage blood pressure
Elevated blood pressure levels can damage your heart. And if you have kidney problems, high blood pressure increases your risk for other problems too. Checking your blood pressure regularly and talk to your healthcare provider about what you can do to lower your blood pressure. Like diabetes, food choices, exercise, and medication can help control blood pressure.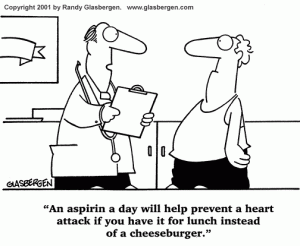 Lower cholesterol
When cholesterol levels get too high, fatty deposits cling to artery walls and make it harder for your heart to pump blood throughout your body. A simple blood test can determine your cholesterol levels. If your cholesterol levels are too high, talk to your doctor about medications and lifestyle changes that can help.
Eat heart-healthy foods
One of the best things you can do to protect your kidneys, your heart, and your health is to eat the right foods. Track the amount of calories and protein you're eating with a food journal or mobile app. Avoid foods high in saturated fats, and eat more heart-healthy foods like salmon, tuna, trout, and foods made with walnuts, and healthy oils (flaxseed or canola).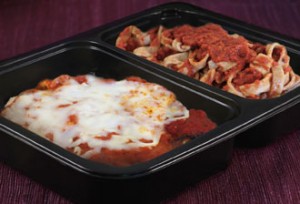 At MagicKitchen.com, we know how important it is for dialysis patients to eat heart-healthy foods. Take a look at or selection of Dialysis-Friendly Meals, and you'll find heart-healthy options that are high in protein and also contain a limited amount of sodium, potassium, and phosphorus. Some favorites include Sweet and Sour Chicken with Zucchini & Onion Sauté, Eggplant Parmigiana with Whole Wheat Fettuccini, Baked Tilapia, Brown Rice & Minted Carrots, and many others.
Get regular exercise
Health professionals recommend that adults get at least 30 to 60 minutes of moderate physical activity a day. Go for a walk. Ride a bike. Workout at the gym. Even doing housework or grocery shopping at a brisk pace can elevate your heart rate and help you lose weight or maintain a healthy weight.
Talk to your doctor
When you have kidney disease and are on dialysis, it's important to talk with your doctor regularly about your health, diet, lifestyle habits, and well-being. Regular check-ups will help your doctor monitor your health for things like anemia, high homocycteine levels, and other problems and take action to protect your health.