When you have diabetes, you've got to monitor a number of factors to protect your health. Checking your blood sugar levels a few times a day is one of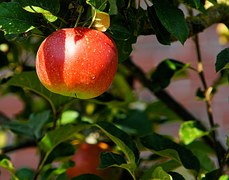 them. Regular exercise and weight management is too. But perhaps the most important factor that influences blood sugar levels is your food choices. If you have diabetes, add these Diabetic-Friendly top 10 fall power foods to your diet:
Apples
In a Harvard University study, researchers followed 200,000 people and monitored their blood sugar levels. They found that people who ate five or more servings of apples a week cut their risk of diabetes by 23 percent. Apples can also help you manage diabetes and control blood sugar levels. Try the Chicken & Apple Curry with Jasmine Rice & Broccoli.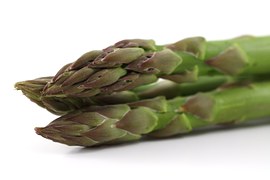 Asparagus
This low-starch vegetable contains an antioxidant that helps control blood sugar levels. In a British Journal of Nutrition study, researchers found that people who ate asparagus at least a few times a week were more likely to have stable blood sugar levels and available insulin. Try the Grilled Chicken with Florentine Rice, Asparagus & Carrots.
Beans
Beans, also known as legumes, are a good source of fiber and protein for people with diabetes. Research by the American Heart Association shows that eating beans helps control blood sugar levels and lowers blood pressure, which are both important for people who have diabetes. Try the Chicken Cheese Enchilada with Tomatillo Sauce, Rice & Pinto Beans.
Broccoli
When you have diabetes, you have a high risk for other chronic conditions like heart disease. And if you want to prevent it, eat more broccoli. A study published in the American Journal of Clinical Nutrition found that eating broccoli help cut the risk for heart disease and early death. Try the Spaghetti & Meatballs with Broccoli and Corn.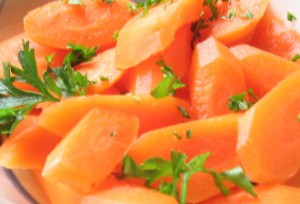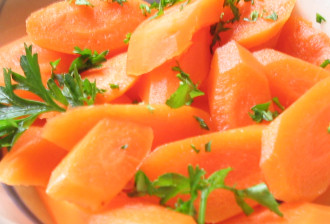 Carrots
Carrots may have a sweet taste, but they won't raise your blood sugar level. In fact, carrots are low in carbohydrates, and a Stanford University study found that carrots may actually help control blood sugar levels and prevent diabetes. Try the Beef Patty with Carrots and Brussels Sprouts.
Fish
Eating fish a couple times a week is good for your heart and your health. It's a recommendation from the Dietary Guidelines for Americans that applies to everyone, including people with diabetes. Fish contains omega-3 fatty acids that provide a long list of protective health benefits. Try the Salmon Caponata with Orzo & Spinach.
Garlic
It may have a pungent aroma and give your breath a funky smell, but garlic is good for you. It's a recommended food to include in your diet by the National Diabetes Education Program. Try the Spinach Mushroom Lasagna with Garlic Green Beans.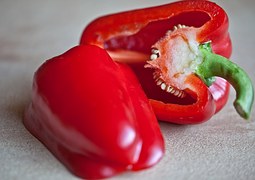 Red peppers
If you're trying to control calories to watch your weight and manage your diabetes, red peppers should be part of your diet. They're loaded with antioxidants, help regular blood sugar levels, and eating a whole cup of red peppers is just fine because they're a low-starch, low-carb vegetable. Try the Breaded Pollock, Peas with Mushrooms, Onions, Red Peppers, Carrots meal.
Spinach
Eat more leafy greens. It's what the American Diabetes Association recommended after a study on the effects of fruits and vegetables. Researchers found that eating more leafy greens cut the risk of developing diabetes by 14 percent. And if you already have diabetes, eating spinach can help control blood sugar levels, too. Try the Vegetable Caponata with Orzo & Spinach.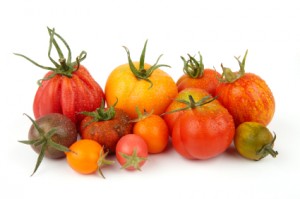 Tomatoes
Tomatoes are another food that should be part of everyone's diet, including people with diabetes. Tomatoes contain high levels of vitamins, nutrients, and antioxidants that protect your health in many ways. But steer clear of canned tomato products, that are often high in sodium. Try the Meatloaf & Tomato Sauce with Brown Rice & Broccoli, Peas & Corn meal.
Need more ideas to help you eat healthier? Check out all of our Diabetic-Friendly Meals.