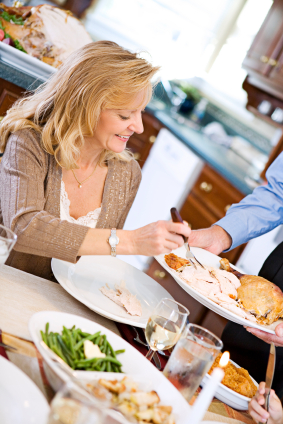 When you have diabetes, managing the disease means you need to be mindful of what you're eating. Stick to eating healthy meals at regular intervals and it's doable. But how do you handle eating when it comes to the big Thanksgiving Day meal? And if you're cooking for guests who have diabetes, what do you need to know?
With an estimated 29 million people in the U.S. with diabetes, and another 79 million with pre-diabetes, looking for ways to eat healthier to control blood sugar levels makes sense for most people. Show up to enjoy the feast or get cooking in the kitchen with a plan in place, and the big meal will be enjoyable for everyone, even those with diabetes. Here's how to navigate the Thanksgiving feast.
Create Your Plate with Diabetic-Friendly Foods
If you're not sure what to cook for Thanksgiving, or what to eat, follow the Create Your Plate! model designed by the American Diabetes Association. This healthy eating plan gives you a visual of what to eat to manage your diabetes. Half your plate should include non-starchy vegetables like carrots, cauliflower, broccoli, and tomatoes. Some healthy protein (turkey makes the list), whole grains, and starchy vegetables are good for you too. Follow this basic plan, and you'll be on track to control calories and limit carbohydrates, important for managing diabetes.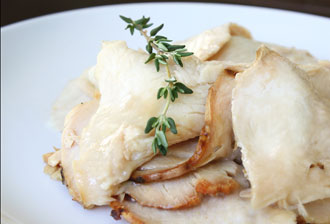 Enjoy the Turkey
After filling half your plate with vegetables, be sure to enjoy a serving of turkey. It's high in protein and doesn't contain carbs that can elevate blood sugar levels. But a serving is all you really need, which is about the size of your palm. If you're cooking the turkey, it's healthier to roast it in the oven than deep fry it. And when it's ready to eat, remove the skin, which contains a lot of calories and fat.
Sample the Stuffing
If you're a true traditionalist, you can't have a Thanksgiving meal without stuffing. But if you have diabetes, you'll probably only want a small sample of stuffing. Why? It's generally made with white bread and is high in carbohydrates. If you're in charge of making the stuffing, use whole wheat bread and add more non-starchy vegetables to the stuffing mix. Doing this will make the stuffing more diabetic-friendly, take longer to digest, and do a better job at regulating blood sugar levels than traditional stuffing.
Pay Attention to Potatoes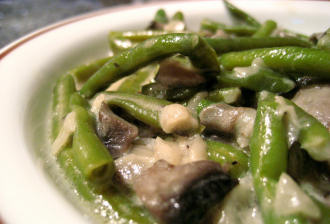 If you showed up as a guest at the first Thanksgiving, potatoes weren't on the menu. Yet today, mashed potatoes and gravy, and sweet potatoes are a common side dish that goes with the turkey. If you plan to eat potatoes, only eat a small serving. They're a high-carb food that can cause rapid changes in blood sugar levels. Check out some recipes to make a healthier version of mashed potatoes or sweet potatoes.
Enjoy the Green Beans
If you're following the Create Your Plate! advice to choose diabetic-friendly foods, green beans are a good choice. And they're often served steamed, sautéed, or added to a casserole for the Thanksgiving meal. They taste great seasoned with onions, herbs, and other spices. Or you can try our French Green Beans with Mushrooms and Cream Sauce.
Save Room for Dessert
Pay attention to the kind of foods you're putting on your plate and be aware of the amount of carbs you're eating to manage your diabetes. Doing this will help you make smart food choices, and even have room for dessert. You'll want to skip, rich, decadent desserts made with lots of sugar and flour. But there are lots of healthy options that can be your sweet treat after the big meal like cinnamon roasted pears, quinoa dessert pudding, or even some healthier items from our dessert menu.