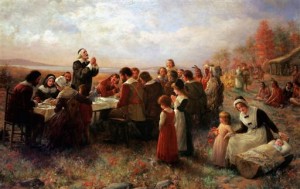 When Pilgrims and Indians celebrated the first Thanksgiving in Plymouth, Massachusetts, in 1621, about 140 people were there. Most were members of the Wampanoag Indian tribe, and the rest were Pilgrims who had made their way across the Atlantic on the Mayflower. That first Thanksgiving meal literally lasted for days, and included a lot of people. And it's no-doubt the origin of hosting a big meal to celebrate this national holiday. But not everybody celebrates Thanksgiving with a big group of family and friends.
In facts, lots of people enjoy Thanksgiving Day on their own, or celebrate the bounty of the season with dinner for two. If you've been thinking about what to do on Thanksgiving Day and know the feast won't include a huge group of people, you may not want to take the time to cook a turkey and all the trimmings that go with it.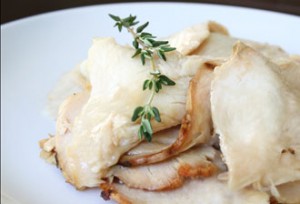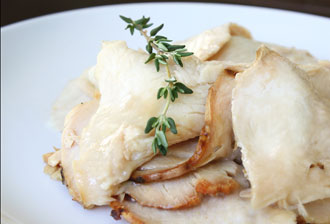 And you don't have to. But that doesn't mean you can't enjoy a healthy, tasty, and traditional Thanksgiving meal at home. In fact, the first meals we created at MagicKitchen.com a decade ago were designed to make sure seniors and people living alone could enjoy nutritious food without a lot of effort in the kitchen.
We've created two Thanksgiving meal options perfect for serving 1 to 2. Put your microwave and oven to work, and in just a few minutes in the kitchen, you can enjoy a Thanksgiving Day feast.
The Thanksgiving Dinner for 1-2 includes Sliced Turkey with Gravy, Apple Sage Stuffing, Magic Mashed Potatoes, Cranberry-Orange Relish, Multi-Grain Rolls, and Pumpkin Pie. Or Choose the Deluxe version and you'll get all the same, tasty, and healthy ingredients, along with two additional sides: Mashed Sweet Potatoes and French Green Beans in Mushroom Cream Sauce. Sounds pretty good, doesn't it?
Take care of your Thanksgiving Day meal plans for 1 or 2, and place your order for a MagicKitchen.com meal. You'll be glad you did. When you sit down to enjoy the meal, enjoy every bite, and be sure to save some leftovers for later.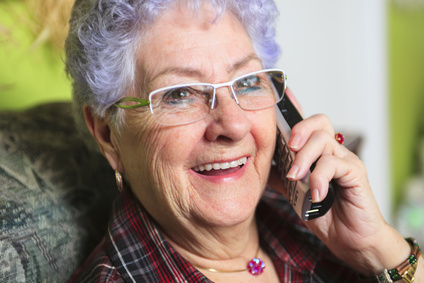 Other Ways to Enjoy Thanksgiving
If you're on your own, or celebrating Thanksgiving with just one other person, there are still many things you can do to enjoy this holiday.
Write letters to family and friends
Call someone who lives far away to wish them a Happy Thanksgiving
Try setting up a video chat with extended family members or friends who don't live in the area
Play card games for one or two. Read a good book. Or plan to watch the Macy's Thanksgiving Day Parade on TV or even a football game.
Attend a Christmas tree lighting ceremony or other holiday event
Volunteer to help out at a shelter and serve the Thanksgiving meal to others
Brave the shopping crowds the day after Thanksgiving with the goal of spreading good cheer with a smile, kind word, or helping hand