Approximately 20% of adults ages 55 and older have some sort of mental health concern, yet nearly 33% of them do not receive treatment. The first step in improving mental health for seniors is recognizing the signs and symptoms and talking with health care providers about diagnoses and treatment plans. Seniors also can take some steps toward improving their mental health, and some of those steps involve making lifestyle changes. Here are four of the best lifestyle changes for seniors that will improve mental health, so they can get started on the right path to better mental wellbeing today.
1. Get More Exercise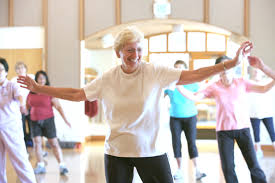 Exercise is known to reduce anxiety and depression in people of all ages, and getting more exercise is one lifestyle change for seniors that will improve their mental health. In fact, getting more exercise helps to improve seniors' cognitive performance and to reduce memory loss due to age. Exercise has shown to improve seniors' ability to transition from one task to the next quickly, plan activities, and ignore irrelevant information, Additionally, regular, moderate physical activity helps seniors manage stress and improve their mood, and leads to reduced feelings of depression.
Exercise and physical activity for seniors also improves their mental health in indirect ways. Exercise helps with arthritis, heart disease, and diabetes, plus high blood pressure, balance issues, and difficulty walking. These health improvements lead to better health, and seniors who are in better health are at lower risk of depression.
2. Make Diet Changes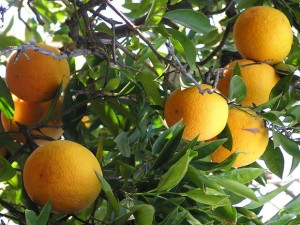 Seniors' diets is not just about their waistlines. In fact, research shows that diet affects mental health in positive and negative ways, regardless of age. Seniors who want to improve their mental health should make the lifestyle change to enhance their diet by eating more fruits and vegetables. Fruits and vegetables now are associated with better mental well-being, including being more optimistic and happier and having more self-esteem and resilience.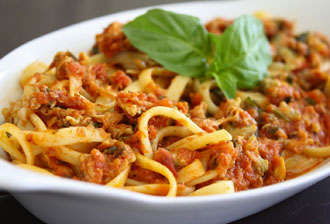 Reducing the amounts of bad fats in seniors' diets helps them to reduce the risk for anxiety, impaired memory, repetitive behavior, and brain inflammation. On the other hand, increasing the amount of healthy fats, such as Omega-3 fatty acids like those in salmon, helps to battle some forms of depression in seniors.
Finally, seniors should watch their sugar intake. Not only does sugar lead to weight gain and possible food addiction, but it is responsible for higher rates of depression and worse mental health symptoms.
3. Reduce Your Stress Level
Stress affects seniors' mental health by leading to depression, anger, and irritability. That's why seniors need to make lifestyle changes that will reduce their level of stress, in order to
improve their overall mental health. Reducing stress often involves participating in activities that are fun and relaxing. There are various ways for seniors to change their lifestyle in order to reduce stress, including playing with a pet, reading, meditating, and finding ways to express gratitude.
Other ways to reduce seniors' stress level to improve mental health include changing their routine and getting out of the house. Many seniors enjoy window shopping and people watching at shopping centers and malls. Others enjoy taking a walk in the park and enjoying time in nature. Still others enjoy gardening, sitting on a porch to enjoy the weather, or going to see funny movies.
4. Actively Maintain a Sense of Purpose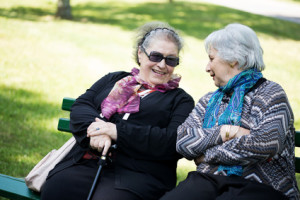 Seniors who maintain a sense of purpose and have a reason that motivates them to get out of bed in the morning have better mental health. This includes making lifestyle changes such as consistently connecting with friends, family, and interests, or volunteering. There are even special service dogs that can remind seniors that others love them and count on them, resulting in a sense of purpose that makes them feel worthwhile and needed. It also helps to stave off the loneliness that leads to depression. Eating well is important for seniors, to keep their bones healthy, to stay energetic, and to stay heart-healthy.
The key to making lifestyle changes for seniors that will improve mental health is to take better care of themselves and to spend more time doing things that they enjoy and that get them actively involved with others. Seniors don't need to make all of these adjustments at one time; making a couple of healthy lifestyle changes at a time will set them on the right path toward improving their mental health.
Jim Vogel and his wife, Caroline, created ElderAction.org after they began caring for their ailing parents. Through that rewarding and sometimes difficult process they've learned a lot about senior care and specifically the need for more effective senior mental health and support. Their site offers elder-positive resources and other helpful information on aging. In his spare time, Jim loves fishing, reading, and spending time with his kids.