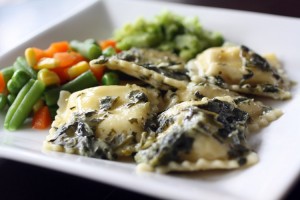 One item most people seek to maintain as they age stands out among all others and that item is independence.  Many seniors struggle with the notion that they may need looked after in a manner similar to (gasp!) a child and they stubbornly cling to that independence like millennials cling to their smart phones.  And there's absolutely nothing wrong with that!  In fact, family members can assist seniors in preserving their independence by making a few small adjustments within their homes to help them stay there and one of those small "adjustments" can be something as simple as setting up a senior meal delivery system.
Too often, when we think of assisting the seniors in our lives with their independence, we think of making big changes, such as relocating closer to them or relocating them into expensive senior care living facilities (which comes with an average monthly price tag of $6,700).  However, a large research project conducted in Baltimore recently determined that minor changes to the living spaces and routines of seniors can keep them living independently within their homes years longer than expected.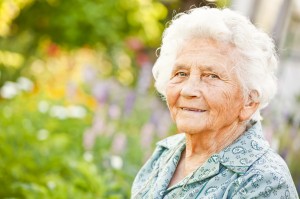 Generally, these changes were placed into four categories: mobility (think stairs), home maintenance, personal care and cooking…yes, cooking.
The researchers went into the homes of seniors with a budget of $4,000 and found that seniors were able to continue living in their homes longer with the installation of helpful mobility devices such as ramps, a second banister on the stairs, higher toilet seats, lower kitchen counters and cabinets and the ever popular walk-in tub.  They also utilized physical therapists to get the seniors on a regular exercise routine to improve and maintain mobility.  Finally, they recommended that meal preparation be made as easy as possible…hence the title of this blog.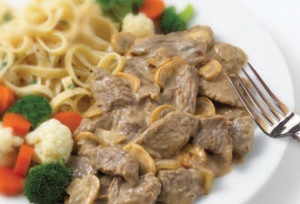 Many seniors have lost the manual dexterity (think chopping veggies) to prepare the wholesome and nutritious meals they require.  That being the case, a company that has specialized senior meal delivery capabilities would be an ideal solution to this problem.  Many meal delivery companies, such as MagicKitchen.com, have meals made specifically with seniors in mind, such as low sodium and/or carb, heart-healthy or gluten-free. A freezer and microwave are all that's required to store and prepare the meals that are delivered to a senior's home on a regular basis.  Easy peasy, lemon squeezy…that's how a senior seeking to remain as independent as possible is able to prepare a healthy meal…with the aid of a senior meal delivery program of course.