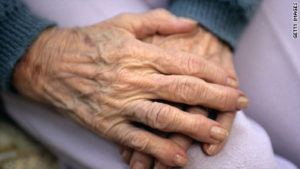 It is estimated that there are over 3.7 million malnourished seniors living in the United States at the current time and even more with various vitamin deficiencies. The reasons for this are varied and range from loss of appetite due to medications to depression to dental issues.
Whatever the cause, not eating properly as we age can become more serious due to the changing nutritional needs of seniors. Thus, determining exactly why the seniors in your life aren't eating properly as well as knowing what they SHOULD be eating can go a long way to getting them back on the road to proper nutrition.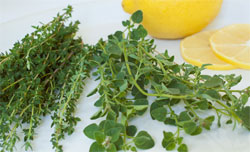 As we age, we suffer from (among other things) appetite loss due to diminished taste buds and sense of smell. Add to those two causes the side effect of loss of appetite from medication and it's easy to understand why some seniors have lost the interest they once possessed in food.  One way to combat this is cooking with lemon juice, vinegar and different herbs rather than butter and/or salt. These tastes will often be discerned where more subtle ones won't.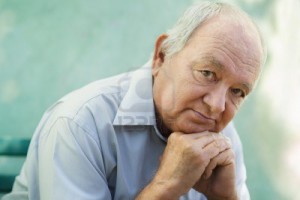 Some seniors tire of cooking for one and eating alone and, therefore, do less of it. Depression, especially after the loss of a loved one, can also cause many seniors to eat less. Finally, dental issues, such as tooth loss and the pain associated with it or ill-fitting dentures can be the reason some seniors avoid eating certain foods.
Now, once you've figured out why the senior(s) in your life aren't eating the way they should, the next task is to determine what they need to be consuming to meet their unique nutritional needs. Generally speaking, a proper diet can aid in preventing or treating heart disease, diabetes, high blood pressure, high cholesterol, osteoporosis, constipation and certain forms of cancer.
Essentially, just about everything seniors eat should provide some nutritional value…no empty calories! Of course we all immediately think of fruits and veggies, but there's one simple rule to remember: when it comes to fruits and veggies think "color." Yes, color. There's a reason they come in a variety of hues. Their color is derived from the fact that they're packed with a variety of vitamins and antioxidants. So don't just think leafy greens, think yellow peppers, orange carrots, red raspberries, blueberries, red apples, white asparagus, and blackberries. It's a simple way to ensure seniors get a variety of vitamins, minerals and antioxidants.

Also, seniors need plenty of lean protein, vitamin D and calcium from varied sources such as seafood, poultry, legumes, nuts and fat-free or reduced fat dairy, while avoiding red meats and fried foods. They also require plenty of whole grains (think quinoa, brown rice, popcorn) and fiber (which can be derived from fruits and veggies) and they should stay away from trans and saturated fats as well as sodium. Just remember, when it comes to eating, food consumed by seniors should provide nutritional value. If it doesn't, they shouldn't eat it. (Although an occasional piece of dark chocolate wouldn't go amiss.)
MagicKitchen.com provides Senior Meal Plans and individual senior meals, so if you're worried about your older parents eating right, visit us.  Order a la carte or see our complete meals. Either one provides good nutrition and great taste, wrapped up in a convenient package.