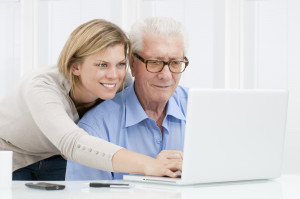 How often do you look to the Internet for something to send to a friend, loved one, or co-workers when they are grieving or, perhaps celebrating? You want to show your friend you are thinking of them and that you care when they are going through difficult times.
It seems we tend to think of flowers as an appropriate gesture when someone has lost a loved one. They convey respect, love, and of course sympathy. But maybe it's time to think outside the vase, and send healthy prepared meals instead.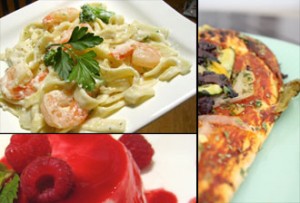 This is also true when someone is ill. In essence, they have lost the life they once knew, this can be pretty devastating. During the grieving process, self-care can get placed on the back burner. On the flip side, when celebrating a birthday, anniversary, or even the birth of a child, flowers serve as a common gift. With that said, the new parents, elderly, or college student might appreciate a different type of gift.
Take a moment to consider something to replace the standard gift basket or vase of flowers. Flowers are wonderful; beautiful to look at, but maybe the situation really calls for an alternative. Perhaps something more practical.
Sending healthy meals as a gift just might be more useful. Think of the time saved in meal planning, the grocery store run, and preparation. If someone is sick, wouldn't it be great to send them a healthy, delicious, comforting bowl of soup?
How about giving the new parents a break and have meals ready to pop in the oven or microwave? These would definitely come in handy for parents of multiples. What do you do when there are several people who love the idea of sending meals rather than flowers? MagicKitchen.com has the answer for you in the form of group gift certificates.
Group gift certificates work especially nicely when the group of people live in various parts of the country. Send an email to everyone in the family or office, letting them know the gift certificate is available and ready to load. They each can decide whether they want to contribute and how much to give. And the person receiving the gift certificate can select what meals they like, as well as using the gift certificate for delivery charges.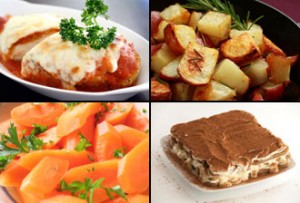 Using MagicKitchen.com's website to do all of this takes the chore off your shoulders. These group gift certificates for meals can work essentially for all occasions when you typically give presents. New parents are learning to work on very little sleep while maintaining the rest of their chores. Friends and family members have birthdays, anniversaries, holidays, and a plethora of other opportunities where a group gift certificate would be a welcome surprise. It means they get a break from the chore of cooking and can enjoy your thoughtfulness when they sit down to eat. I know I will be using this option next time the opportunity arises. Will you?
Valerie, MagicKitchen.com Blogger