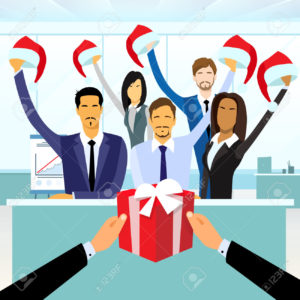 Yes, it's that time of year…the time to start thinking about gift ideas despite the fact that we're still days away from Thanksgiving.  So why not combine the two things that most people enjoy about the holidays, food and gifts, by giving the gift of food?  And not just any kind of food, but healthy, delicious, chef-prepared food delivered right to your boss' or coworker's or employee's or client's door (either home or office door, your choice).  If this sounds like a great idea (and that's because it is) then of course MagicKitchen.com can help you deliver the perfect corporate gift for the holidays.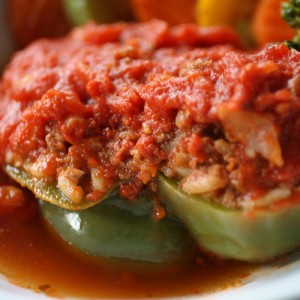 In fact, many corporations use the holidays to give "the gift (of food) that keeps on giving the whole year" (a direct quote from Uncle Eddie in Christmas Vacation, btw).  They do so in the form of a recurring meal plan (usually lunch) for their employees.  And it's way better than a one-year membership to the Jelly of the Month Club that Clark Griswold received from his Scrooge-like boss.  I mean, after all, jelly isn't a stand-alone meal.  It requires something more to spread it on, like bread, crackers, fish or Brussel sprouts…hey, try it before you go "Ewwwww!"
Also, Jelly is not exactly a healthy option.  Many corporations are providing nutritious meals to their employees as a means to create a happier, healthier and more productive workforce.  Studies have shown that workers who regularly eat a healthy lunch have increased energy, morale and productivity.  More and more companies are incorporating healthy meals into their corporate wellness programs as they tend to lower absenteeism, decrease health costs, and assist in creating a culture of health and well-being.
And if they're given in conjunction with the holidays, a meal program can be used to thank employees for all they've done over the course of the previous year, as a Christmas bonus…so long as they aren't expecting a large cash bonus which they had planned on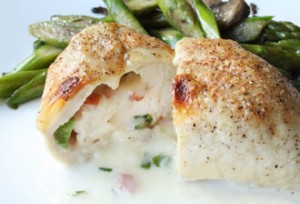 using to put in a family swimming pool.  Because if they are and they don't get it, they might launch into an obscenity-laced tirade in which they make the unfortunate suggestion that someone abduct their less-than-generous boss as Clark Griswold did.
So if you're interested in sending either a one-time meal or a full meal program as a corporate gift, then simply visit MagicKitchen.com's corporate gift page here: http://www.magickitchen.com/menu/corporate.html and give the gift of delicious and nutritious food to any and all on your corporate gift list.  However, if one of them is named Griswold you might want to go with another option.