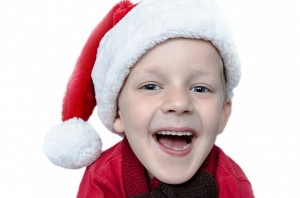 It's that time of year again. The time of year when families come together to spend the Winter Holidays celebrating. In November, we enjoy a huge meal giving thanks for the truly wonderful people and things in our lives.
This is quickly followed by another family gathering complete with gift giving and delicious goodies in abundance. In spite of all the festivities, families can't always manage to be together due to large distances, financial hindrances, or illnesses. These things certainly don't mean our friends or families are pushed by the wayside. On the contrary, we tend to go out of our way to make loved ones feel loved, needed, and thought of during these special days.
Some of the most important people need our help the most during the Holiday Season. They are the elderly citizens of our communities. Here are some great tips and gifts for Seniors and their caregivers for the 2016 Holidays.
Looking Good, Feeling Good – We all seem to feel better when we look better. This is at any age, but it is especially true for the elderly. Gift certificates for a beauty treatment or to a barber shop can be just what is needed! Having a fresh hair cut or a beautifully coiffed style can put a spring in the step of aging family members.
A Health Evaluation – This is the perfect time to really evaluate the health of your older family members. Some things to consider when determining how safe they are, include – if they are experiencing things such as memory loss or mobility problems, can they take care of themselves (i.e. bathing, eating, drinking, staying warm, etc.), can they take their medicine regularly, if they can safely drive, and how high are their spirits? Keep in mind that sometimes elderly people are reluctant to give any information letting on that they can't handle daily life like they used to. Look for clues and signs when talking to them.
Take a Load Off – Many miles can really put a strain on you when you're concerned about your parents or senior friends. Meal time can be especially difficult. A perfect way to pitch in from across the country is by having healthy meals delivered to them. This will enable you to feel like you've contributed to an important part of their day. Any meal can be delivered through MagicKitchen.com. There are many choices on the website from specialized dishes for particular dietary needs to comforting soups and delectable desserts. They will be sure to become favorites quickly.
Give Great Gifts – Sometimes it is a challenge deciding what to gift to the mature members of your family or close friends. Perfect options include: meal delivery (see #3), a photo album of memories from the early days of their lives until the present, consider a clock with large numbers for the days when their eyes aren't at peak performance, warm socks with a non-skid surface on the bottom, a bird feeder can bring many hours of delight…step out of the box and make it a hummingbird feeder.
The Greatest Gift of All – This year, why not give the greatest gift of all to those wise, aging people in your life…the gift of your time. It can be something as simple as a phone call or a card you dropped in the mail for those miles away. Make sure to include all preparations for the festivities, as if they were going to be there with you. If these wonderful seniors are going to be joining you for the holidays, include their opinions and allow them to spend the time helping with the decorations or baking. Even if they have physical limitations, engage them in conversation and describe what you are doing. Ask them to tell the stories of their childhood at this time of year. Please, don't forget to thank them. This will mean the world to them!
As you gather your family together this year, try to create new memories and traditions that all ages can participate in. Make sure to include some where the youngest are making memories with the oldest. These will carry in the hearts of all your loved ones for years to come. It is certainly time for our country to join together to care and love one another.
Wishing you and yours a Happy, Healthy holidays!