Yeah, yeah, yeah, I've heard it all before, from friends, spouse and especially from my inner-monologue (if you have an inner-dialogue, seek professional help).  And what I've heard from these people this person (me) with delusions of self-importance is, "I'm waaaay too busy to take time out of my day to prepare, cook and serve a healthy meal for myself, let alone my annoying loving family."  Well, at the risk of sounding slightly vulgar and eloquent at the same time, that's a load of nonsense.
To prove my last statement, here are 10 simple, easy and quick ideas…I'm reluctant to use the term "recipe" as it usually elicits audible groans and thoughts of, "recipes = time (which I don't have) + effort (which I can't waste on cooking due to my hectic schedule).  And while these ideas call for ingredients and instructions, they're kept to a minimum and written in an easy to understand narrative style.  Yeah, I know, that sounds like a load of claptrap, but I'm the author and I'm going with "ideas."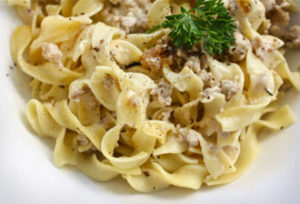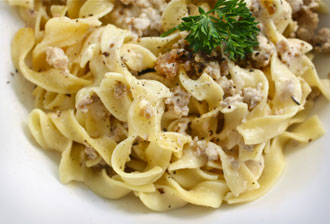 1. Portion controlled meals from MagicKitchen.com
Hey, look, no ingredients or instructions required here!  Well, apart from microwave and enjoy.  MagicKitchen eliminates the shopping, prep, and cooking with our healthy, yummy (yes, I said yummy) portion controlled meals that come in 11 different meal packs, including 2 dedicated to breakfast, and dozens of individual choices.  Check them out here: http://www.magickitchen.com/menu/MKMWL.html
2. Pina colada yogurt parfaits
Ok, three simple ingredients required for this one: Greek yogurt, pineapple, and shaved coconut.  Simply slap some Greek yogurt in your favorite wine glass (or leave it in the container, like my lazy a$$) and throw in some fresh pineapple and coconut and consume.  The sweetness of the fruit balances out the bitterness of the yogurt quite nicely and you're getting some proteins as well.
3. Peanut butter breakfast toast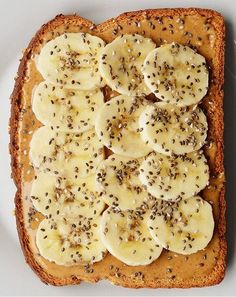 Do I really need to list the ingredients and instructions for toast?  I thought not.  Just slather some peanut butter (or almond butter) on your whole-wheat toast and top with banana slices, blueberries, raspberries, chia seeds, etc.  Just be sure to push the toppings into the peanut/almond butter as this will hold them in place when you invariably tip the toast up to eat.  My dogs were quite unhappy when I learned this little trick.
4. Broiled grapefruit with honey and brown sugar
Yes, "broiled."  Ok, here come the dreaded instructions…ingredients are listed in the title.  Halve a grapefruit, broil for 4-6 minutes and top with honey, brown sugar and a dash of cinnamon.  See what I did there, snuck in an extra ingredient…don't freak.  The grapefruit gets just slightly crunchy on top and the heat melds the honey, sugar and cinnamon into a delicious syrup.
5. Easy roasted sweet potatoes
Or yams?  There is a difference, isn't there?  Anyway, nuke (see: microwave) your sweet potato 6-7 minutes after stabbing it with a fork a few times.  Halve it, segment each half into ½-inch squares without cutting through the skin…if you measure each square, seek professional help.  Place a few slices of butter in between the cubes, sprinkle with some Parmesan and then broil for 6-12 minutes depending on desired crispiness.  Then, garnish with some chives and a dollop of sour cream and chow down.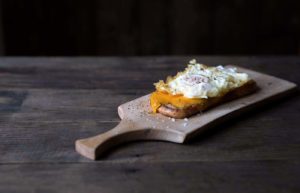 6. Open-faced grilled cheese with a fried egg
Yeah, I know, this title needs some work, bit unwieldy, isn't it?  Regardless, this one's simple too.  Butter a side of whole-wheat bread, place butter-side down in frying ban and top with a slice of Swiss cheese, roasted red pepper, and arugula leaves.  Cook about 4 minutes.  Fry an egg to your specifications (sunny side up, over easy, over hard…you're in charge) and place it upon your recently cooked, open-faced grilled cheese and gorge or delicately consume…you're in charge.
7. Turkey and hummus club sandwich
If you haven't shopped for hummus lately, you'll be surprised at all the flavors now offered, garlic, red pepper, chili sauce…this ain't your bubbe's hummus.  Anyway, purchase your preferred flavor, or mix your own if you're the ambitious type, slap it on some bread, add a few slices of turkey and arugula and voila, turkey and hummus club.
8. Risotto cakes
Ok, I'm not going to explain how to make risotto in order to adhere to my claim I made at the start of this blog…I'm sneaky that way.  Deal with it.  After your risotto has cooled, mash it into patties about 2-inches in diameter, press in some bread crumbs and then fry in some olive oil for about 5 minutes per side.  They can then be refrigerated for 3 days or frozen for up to 3 months and enjoyed later.  Simply warm in a 350-degree oven for 20 minutes if they came out of the fridge, or 30-35 if you froze the little suckers.  Serve over some arugula with a little parmesan and a spritz of lemon juice.  They're also great as a snack on their own or as an appetizer.
9. Crispy ham and egg cups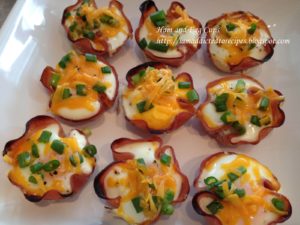 Spray a standard sized muffin pan with that non-stick stuff and then line it with a slice of your favorite ham…yes, the edges of the ham are supposed to hang over.  Then plop an egg in each ham-lined cup and bake until the whites are cooked solid but the yolk is still a bit runny…about 13 minutes.  Then season with some salt, pepper, chopped basil, scallions or parsley, or go crazy and use all five!
10. Mini oatmeal cakes
Break out the muffin pan again and place a paper muffin liner in each cup.  Then fill each with your favorite oatmeal, mixed with milk to your desired consistency.  Then top with chopped walnuts, or dried cranberries, or blueberries or anything else you like to mix into your oatmeal.  Just be sure to press your topping down into the oatmeal.  Then bake for about 30 minutes at 350 degrees.  These little cakes of joy can then be taken on the go and enjoyed wherever.
There you go my hectic, harried and hurried friends.  Ten solutions on how to eat healthy while pulling your hair out.  Just because you're busy doesn't mean you, or your family, need to settle for fast food.  Anyone who tells you any different is simply feeding you balderdash.  And wouldn't you rather have food?