Our lives continually seem to be dominated by technology that changes on an almost daily basis, and home exercise equipment is not immune to this phenomenon.  The current trend is to connect the equipment to that internet machine in order to run, or bike, or row, or swim (well, maybe not swim) in various locales across the globe with other people from various locales across the globe with a remote trainer providing the motivation.  However, many believe, myself included, that when it comes to exercising, there's no school like the old school.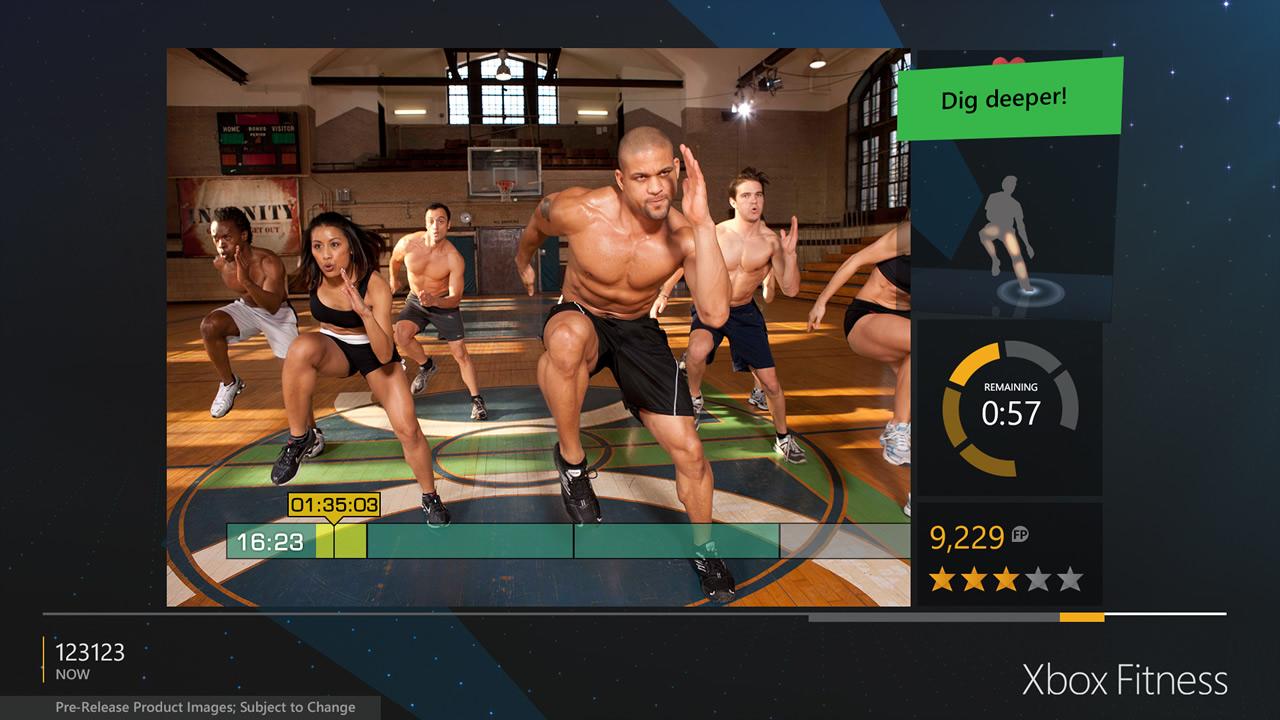 I tend to view this debate in a similar manner to that classic pugilistic and cinematic masterpiece, Rocky IV.  As I'm sure you recall, Rocky decides to travel to Russia to train and then fight Ivan Drago, who had just killed the object of Rocky's bromance, Apollo Creed.  The training regimes of the two rivals were diametrically opposed.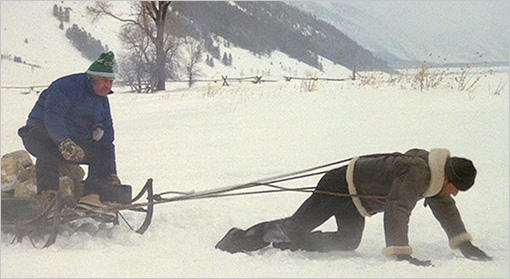 Rocky trained in Siberia with horse collars, rocks, a horse-drawn wagon, ropes, snow, and mountains, in other words, like a 19th century hermit.  Drago, on the other hand, had the most technologically advanced equipment known to man, all connected to computer diagnostics to measure his every step and punch (Oh yeah, and steroids too).  The moral of the story?  (SPOILER ALERT) Old school exercise equipment is superior to new school as Rocky prevailed, obviously, due to his Neanderthal-like training methods.
So, with the example of Rocky Balboa and Ivan Drago fresh in our minds, here are three perfect examples of antiquated pieces of equipment that should be in every home gym.
A heavy bag – Yes, I realize in Rocky I, that Rocky eschewed the heavy bag in favor of a side of beef. However, few of us have a future brother-in-law (Paulie) to provide us access to a meat packing company.  That being the case, a heavy bag will have to suffice.  This simple piece of equipment, if used properly, provides both cardiovascular and weight-training benefits, especially if you bring mixed martial arts into your workout.  And while most equate a heavy bag with just an upper-body workout, it can also provide a great core workout, which is all the rage in the training world.  For beginning heavy bag workouts, check this out: http://livehealthy.chron.com/heavy-bag-workout-routines-beginners-6313.html
Medicine balls – To my knowledge, there is no video evidence that Rocky ever trained with medicine balls, but perhaps that footage was simply omitted from his various training montages. Please notice that it's balls, rather than "ball."  Medicine balls come in a variety of weights in order to provide a range of workouts, from intense cardiovascular to weight training.  Here's a list of 25 medicine ball workouts that will get your heart pumping and your core…well, doing what a core should do: http://greatist.com/fitness/25-must-try-medicine-ball-exercises
An air bike – No, they haven't invented a bike that can fly…yet. Air bikes have been around for decades, long before spinning classes became more popular than actually riding a real bike.  The concept is quite simple, the harder you pedal, the more resistance created by that huge fan that serves as the air bike's front wheel.Combine the cycling motion with handle bars that oscillate in conjunction with the pedals and you've just incorporated your upper-body into your workout.  And they are generally much less expensive than a technologically advanced stationary bike.  If you must train with a screen, simply place the air bike in front of your console television set.  Again, there is no known footage of Rocky training on an air bike.  However, Rocky does pull his trainer, Mick, while Mick sits upon an adult tricycle in Rocky II.  Here's some more info on air bikes: http://dailyburn.com/life/fitness/air-bike-hiit-workout/
So if you're looking for some cost effective (cheap) exercise equipment that has seen a recent resurgence in popularity, due to their muscular and cardiovascular benefits, then look at any or all of the three above examples.  Yo, Adrian!