Your dad is unique.  You must recognize this fact before we start discussing gift ideas for Father's Day.  Some like to fish, some like to build things, some like sports (perhaps all), some like to cook, some like the ballet, some like music (listen to or play), some like a few beers with their beer buddies.  However, almost every dad, to include yours, loves to spend time with their kids, especially if those kids are fully grown, have their own lives and/or families and live many miles away.  That being the case, perhaps the greatest gift you can give your dad this Father's Day is some of your valuable time.
Ever since I moved away from home and started my own family, I think of Harry Chapin's melancholy song from 1974, Cat's in the Cradle, as Father's Day approaches.  Of all the "likes" I listed above, none applied to my dad.  For you see, my dad liked to work…and not at home.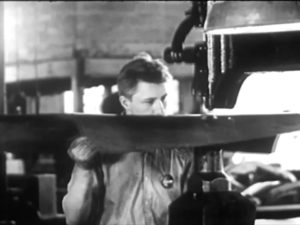 He was what he called a "tin knocker" aka sheet metal worker/welder and he was very good at his chosen profession (I think I related some version of this story here last year).  He would say that he didn't "like" to work, but that he "had" to work to provide for our family.  I suspect it was a mixture of both "liked" and "had."  Whatever it was, all I knew was that when I looked in the bleachers during my little league games or, later on, my high school and college track meets, or among the spectators lining the numerous cross country courses I ran on, I never saw my dad, not once.  And I would sadly sing that Chapin song in my mind.
However, since my dad has retired he is making up for lost time, with me as well as his grandchildren and for my part, I have gone out of my way not to "grow up just like him," at least with regard to not spending time with my children and then growing up to not spend time with my father.  That being the case, my father, myself, and my two boys spend every Father's Day together doing things of his choosing…so long as it's not work.  The moral of the story: its far better to spend time than money on your dad this Father's Day.
But there's nothing wrong with doing both, as I usually do.  I just ensure that I don't spend much on his gift and that I spend some time (get it) choosing a gift I know will make him smile.  Here are a few ideas that just might make your dad smile as well:
What I Love About Dad by me Book – This little treasure offers 50 fill-in-the-blank prompts or sentence starters that allow you to express in your own words (sorta) what your dad means to you. You'll be amazed how completing the prompts elicits warm fuzzy memories of your dad as you travel back through the years to recall all the things, large and small, he did for you as you grew up.  Here are a few examples of the included prompts: "I love that you taught me to appreciate ____________________."  and "I'm glad I got your _______________________."  Learn more here:  https://www.uncommongoods.com/product/what-i-love-about-dad-by-me-book
Photo Tie – Yeah, I know, who gets their dad a tie for Father's Day? But there are so many ways to go with this and it's one of those gifts your dad MUST wear after receiving.  All that's required is to upload your favorite pic of yourself (I highly recommend one that will embarrass the wearer to the utmost degree) and this company places it on that ultimate piece of fatherly apparel.  Check it out: http://www.personalcreations.com/product/Photo-Ties-30033588?prid=pcseogu&ref=PCRorganicgglunkwn&sk=&tile=hmpg_hero1&productgroup=PPHOHIM&viewpos=2&ratings=4.75540000&reviews=139&trackingpgroup=PPHOHIM
(Toothpaste) Tube Wringer – My dad is an ardent skinflint, tightwad, penny-pincher…He's cheap, OK? And when I purchased this for his last birthday his eyes had that special glint that my mom hasn't seen in decades when he opened it and realized what it was.  One of the memories of my dad from my childhood years is of him haranguing every member of our family to roll the toothpaste tube from the bottom up in order to extract as much as possible as he, "wasn't made of money."  Well, this little gizmo achieved his ultimate goal.  Here you go:  http://incrediblethings.com/uncategorized/tube-wringer-for-the-last-bit-of-toothpaste/
The above are just a small sampling of the unique gifts you can find for your unique dad.  All you need to do is match the gift to the recipient and then remember, time is more valuable than any gift, especially on Father's Day.