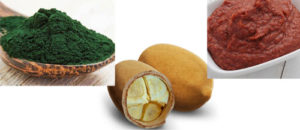 It seems that many people believe that some sort of special diet with exotic foods is required to "eat healthy."  We go out of our way to locate and drive to so called specialty stores to find strange foods that we discovered in some online article that extolls the nutritional virtues of these foods we can't pronounce (like spirulina, harissa and cupuaca).
And, often times, we pay exorbitant amounts of money to purchase these foods when we could gain the same health benefits from far more common and less expensive alternatives.  Since you seem skeptical, here are five examples of foods found in every local grocery store that offer numerous health benefits.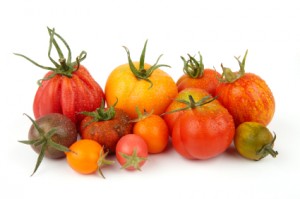 Tomatoes – There isn't a more common food than tomatoes, is there?  These semi-round spheres of fruity goodness (yes, they are considered a fruit) are chock full of nutritional nutritioness that provide numerous health benefits.  They contain all four major antioxidants (alpha and beta carotene, lutein and lycopene) which are concentrated in their peels and provide them with their rich red color.  Studies have found that the regular consumption of tomatoes can reduce the risk of stroke and prostrate and pancreatic cancers due to the presence of these antioxidants.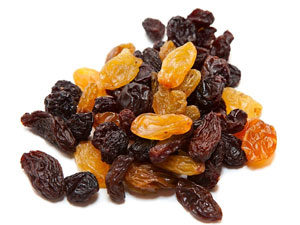 Raisins – Also known as concentrated grapes, raisins possess plenty of B vitamins, iron, potassium, carbs and fiber.  Dietary iron is primarily used by our bodies to transport oxygen, via red blood cells, to our various muscles and brain.  It also supports our immune system, aids with metabolism and assists in the building of amino acids.  The potassium in raisins has been shown to lower blood pressure by limiting the effects of sodium.  Its fiber, half of which is soluble fiber, helps to lower cholesterol and regulate blood sugar levels.  And while the reputation of carbohydrates has recently been drug through the mud, they are very necessary for energy and many endurance athletes (yours truly included) substitute raisins for sport gels in order to avoid processed sugars.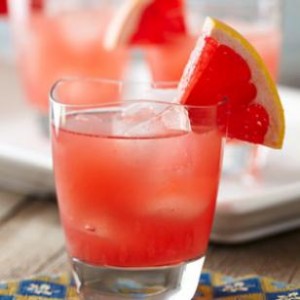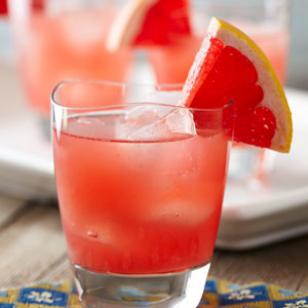 Grapefruit – This low-cal, high nutrient fruit contains plenty of vitamins C and A, fiber, and the antioxidants beta-carotene, lycopene and flavanones.  Studies suggest that these nutrients reduce blood pressure, LDL (or bad) cholesterol and triglyceride levels.  They also provide a boost to our immune systems, stabilize our blood sugar levels and prevent insulin resistance whereby our cells stop responding to insulin which can lead to type 2 diabetes.  The fiber contained within grapefruit can also provide appetite control as it slows the rate at which our stomachs empty which causes us to feel full for longer periods of time.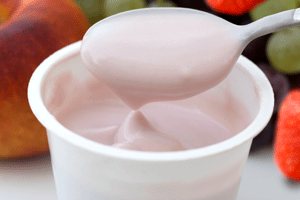 Yogurt – One of the key elements contained within yogurt are probiotics or "friendly" bacteria that improves our digestive health and can help with constipation, diarrhea (side note: I could never spell "diarrhea" without spell check) and inflammatory bowel disease.  Yogurt also naturally contains plenty of calcium and many manufacturers add vitamin D, both of which are necessary for bone health and the prevention of osteoporosis.  Finally, yogurt also contains plenty of protein that assists with muscle recovery and creation.  One last piece of advice: use plain yogurt and add natural flavoring, such as berries and other fruit as many manufacturers add tons of unnecessary sugar, even the one with the "fruit on the bottom."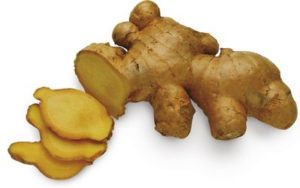 Ginger – The Asian spice, not the British Spice…Girl (you knew I couldn't go a whole post without a lame joke).  And yes, I realize that ginger is somewhat exotic as it originates from Asia, but its been here for centuries and its been used for medicinal purposes in Asia and India for longer than that.  The active ingredient in ginger is a volatile oil known, appropriately, as gingerol.  It is why, when we were children and had an upset stomach, our moms gave us ginger ale, which, for me, was a very rare treat and almost made vomiting worth it (side note II: ginger ale came from the practice of British pubs placing out bowls of ground ginger for the patorns to sprinkle in their beers).  Gingerol, it seems, eliminates excess gas within our digestive tracts and eases symptoms associated with motion sickness, such as dizziness and nausea.  Gingerol is also an anti-inflammatory which can lessen the pain associated with osteoarthritis and rheumatoid arthritis as well as improve mobility in the affected areas.
So, next time you're contemplating a trip to a specialty grocery store for some durian or chayote, check yourself before you wreck yourself and stop by the local shop for a few tomatoes, grapefruit, boxes of raisins, some plain yogurt and ground ginger.  Your body will thank you for it.