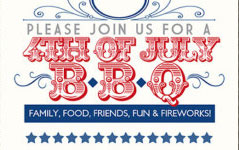 George and Martha were in no mood to host yet another Fourth of July barbecue at their suburban Virginia home they liked to call Mount Vermin (when they first moved in they had a slight mouse problem and the humorous name stuck).  The patriotic couple usually had a dozen friends and family members over for some steaks, sides, dessert and, of course, copious amounts of ale.  However, as the Fourth approached this year, George and Martha dreaded all the prep work required to host the gathering and they despaired.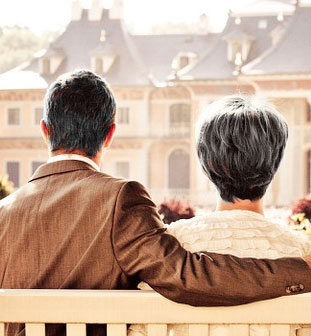 George, a former military officer, and Martha, who had inherited a tidy sum of land and money from her first husband, discussed the issue after their dear friends, Alexander and John, inquired about their annual picnic.  Martha complained first.  It seems she was not looking forward to compiling a shopping list of all the necessary items, food and otherwise, required for the party and then making an hours-long visit to the market to purchase said items.  The thought of wandering up and down the endless aisles in search of steak, chicken, potatoes, vegetables, and various ingredients for her homemade desserts simply made her fantasize about living on a luxurious Southern plantation.
And she was just getting warmed-up.  She then had to haul it all home and then prepare all her signature dishes, like scalloped potatoes, rice pilaf, green bean casserole, cherry pie (George would provide the cherries from a local tree) and Dutch apple pie, among others.  After all the prep work, she then had to spend several more hours in a sweltering kitchen cooking it all.  George, in an effort to assuage her stress in times such as these, always referred to her as "the first lady of the kitchen," but this year, she was having none of it.
George, not to be out done, then began whining about having to make his secret barbecue sauce for the meats as well as his ultra-super secret chili recipe that their guests, Abigail and Benjamin, so enjoyed.  He also bemoaned the fact that during most of the party he'd be tied to a hot grill, stirring the chili and flipping chicken breasts as Thomas and John's cousin Sam, harangued him not to overcook their steaks.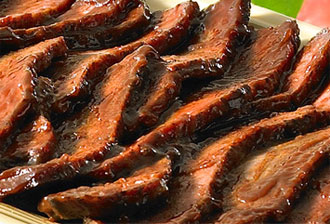 Then, just as George was about to call Playicello (where Thomas lived and worked teaching kids how to play the cello) and cancel the whole thing, Martha, while surfing the net for frilly bonnets, came across a food delivery service called MagicKitchen.com and all was saved.  As she perused the site, she was amazed at all the delicious dishes they had to offer and it was all prepared and pre-cooked by certified chefs and then delivered right to Mount Vermin.  All they had to do was heat it up and serve, buffet-style.
She then quickly and easily ordered the hickory-smoked beef brisket, beef chili (which looked far better than that made by George), buffalo chicken artisan flatbread, crab cakes, and apple-smoked boneless pork and those were just the entrées.  For the sides she chose barley vegetable pilaf, French green beans with mushrooms and cream sauce, rosemary potatoes, and scalloped potatoes (which couldn't possibly taste better than hers, could they?).
As for desserts, she selected Dutch apple pie, raspberry rhubarb pie, cinnamon-raisin bread pudding, and some gourmet cookies.  Voilà, done and done.  The food arrived just as promised and Martha simply placed it in the freezer until needed.  As for the party, Martha and George, for the first time, were true hosts rather than cook and wait staff and they were able to mingle with their guests and celebrate the Fourth of July as if they had something to do with the founding of the country.
Post-party, all their guests raved about the food and thoroughly enjoyed George's tales of his military exploits, except for a few British guests who seemed oddly put-off.