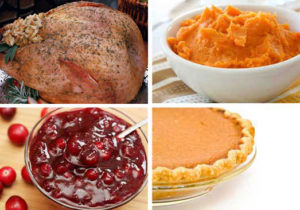 If you were sitting on the fence, trying to decide whether or not to have MagicKitchen.com prepare and ship a hearty Thanksgiving dinner to your door, then today is D-day…decision day.  If you plan on using our standard, 3-business day delivery service, you must order your meal by 3 PM, Eastern Standard Time, today to ensure you receive it prior to Thanksgiving.  We highly recommend you place your order today to ensure a timely delivery as there are things outside our control, such as weather, out there.  And who wouldn't want a full Thanksgiving dinner with all the fixins delivered to their front door?  Just askin'.
However, if you wish to use our expedited (and more expensive), one or two-day shipping, then you can push off your decision for another day or so.  In that case, you can order AFTER 3 PM EST on the 14th and BEFORE 3:00 PM EST on Wednesday the 15th, use 2-day shipping, and receive your meal on Thursday the 16th or Friday the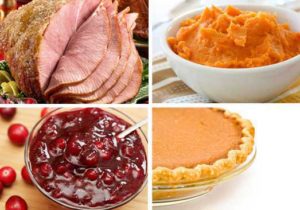 17th.
Or order after 3 PM on the 15th and before 3PM on the 16th, use 1-day shipping, and receive your delicious food on Friday the 17th.  We recommend receiving your food on Friday the 17th in order to allow for the unexpected and to allow you to inspect your food to ensure you have everything you require and that it fully meets with your satisfaction.
If, however, you're the ultimate procrastinator like your esteemed author (I'm neither "esteemed," nor an "author," btw) then Monday the 20th and Tuesday the 21st are the ultimate, last, drop dead days to order and you'll be forced to pay for 1-day shipping.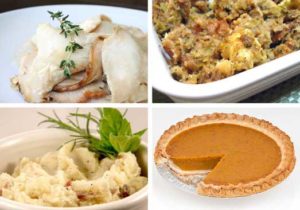 If you order after 3 PM EST on Tuesday, the 21st, your food WILL arrive AFTER Thanksgiving even if you use 1-day shipping.  Remember our previous posts regarding the extra stress that arrives with the holidays?  Well please do not cause yourself even more stress by waiting until the last minute to order your Thanksgiving food/meal.
Order Today, that's an order!  Don't worry, I was in the U.S. Army for four years, I'm allowed to give orders (except to my wife).
We have meals for 2-4, and meals for 6-8, with choices of Turkey or Ham!  Happy Thanksgiving from MagicKitchen.com!
For more information regarding our delivery schedule, please visit these sites:
http://www.magickitchen.com/delivery.html
http://www.fedex.com/us/service-guide/holiday-schedule.html
Or look at the diagram below: