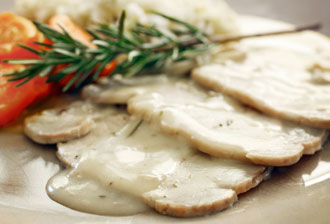 It's really no secret that many seniors do not eat they way they should and there are many reasons for that.  Despite the fact that we become less active and our metabolism slows down as we age, seniors still have basic nutritional needs, as do we all.  That being the case, sometimes it's up to us to make it as convenient as possible for seniors to meet their nutritional needs with food that's as delicious as it is healthy.  Of course, this is the primary reason why MagicKitchen.com exists.
So let's explore the reasons why many seniors do not eat properly in order to better understand how to solve the problem.  One reason is because our senses of smell, taste and sight diminish with age.  Like everything else on us, as we get old it breaks and our senses are no different.  Yes, one of the main reasons we eat is to provide energy for our bodies, but Imagine not being able to properly taste or smell the food you're eating…it would be like eating unseasoned and unadorned gnocchi all the time.
We also like to see what we're eating even if it's not a piece of culinary art from an overpriced restaurant.  The ways to combat this issue are, I'm sure, readily apparent…colorful foods prepared with flavorful herbs and spices, such as our buffalo chicken artisan flatbread or fire roasted vegetables en croûte.
Another reason why seniors don't eat the way they should are the side effects from medications and those side effects can be a straight loss of appetite or constipation.  Loss of appetite is self explanatory, but constipation can cause a feeling of fullness due to slower digestion.  Either way, the results are the same: reduced food intake.  For the loss of appetite side effect, a talk with a doctor might be required to either change the med or reduce the dosage.  As for constipation, increased fiber, fluids and physical activity usually provide the answer.  So try our chicken artichoke with spinach, fresh cut corn medley, or spinach and orzo with caponata sauce.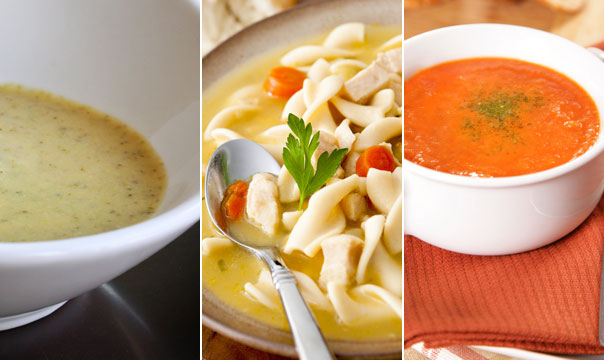 Yet another reason could be oral health issues related to gums, teeth or dentures.  The solution here is to provide seniors with this issue soft and moist food or food cut into small pieces.  Offer cooked veggies over raw or fish instead of steak.  Also, check out our "soup for the soul" soup bundle or meals like our salmon and vegetable linguini.
Lastly, and perhaps most common, seniors tend to reduce the proper type and amount of food they consume because they do not enjoy dining alone or are simply unwilling or unable to cook.  Dining, especially for the older generation, is meant to be a shared experience when the family gathers to discuss…well, family things.
However, if the family's gone, for whatever reason, then that shared experience is gone as well.  For these reasons, MagicKitchen.com makes, by far, the most sense, especially if you live away from your senior parents or other family members.  Look, you know the deal…the food arrives fully cooked and just requires a few minutes in the nuclear microwave machine to create a healthy, hot, and delicious meal!  And as Forrest Gump said, "That's one less thing [to worry about]."