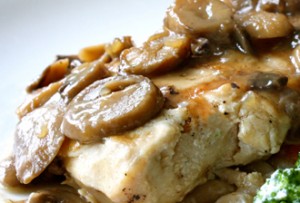 It's easy to order Nutritious And Delicious Meals Online with MagicKitchen.com and her sister sites.
Looking for HomeStyle and Gourmet meals online? Try MagicKitchen.com's HomeStyle menu, where Main courses, soups, sides and desserts are sold separately so you can mix and match. You can buy items like Chicken Marsala or Beef in Bordelaise Sauce, add a side dish like Rosemary Potatoes or Rice Pilaf,  Green Beans in Mushroom Cream Sauce or Brussels Sprouts with Bacon, then finish the meal off with a Family Size Vanilla Bundt Cake or a creamy Tiramisu.
Want a few meals for your freezer but don't want to spend the time selecting them individually? Try one of our handy bundles, like Customer Favorites or Comfort Food. We have eight Meals for One Bundles for singles.
Glide over to DiabeticMealPrograms.com for a lot of good information about diabetes, and links back to our excellent menu for diabetic meals. You'll be surprised at the sophistication of our meals, with dishes like  Creamy Tarragon Mahi-Mahi with Mushroom and Artichoke.
GoodLowSodiumFoods.com will tell you more about the dangers of a high sodium diet, and lead you to our special low sodium menu. Meals like Ginger Pepper Beef with Rice will make you forget you're on a special diet!
At RenalMeals.com,  we know that when you have kidney disease, following a renal-friendly diet is a critical step to supporting good health. But that can be very intimidating, both for you and the person cooking for you. MagicKitchen.com offers meals for breakfast, lunch and dinner, allowing you to get on with your life. Cod with Miso Ginger, Black Beans & Carrots and Shrimp & Pesto Fettuccini are two of the options on this menu. On all of our meals, the nutritional panel is provided on the website and on the actual meal.
Dialysismeals.com gives information about the dialysis diet, as well as bringing you back to the MagicKitchen.com dialysis menu, where you can find dishes such as Barley and Beef Stew, Lemon Rosemary Pork with Savory Rice or Shrimp & Vegetable Linguine.
So you see, you can easily order for multiple people on MagicKitchen.com, it's so easy! And if ever you have a problem, don't hesitate to call toll-free 877-516-2442, and a real person will take your call. We're the customer service specialists!
Melody, MagicKitchen.com blogger