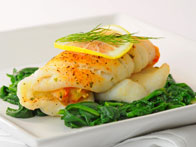 Oh-oh, it happened again- you forgot someone on your holiday gift list, and now you're panicking. Not to worry, here are twenty last-minute gifts your forgotten person will love!
1. MagicKitchen.com Gift Certificate – give the gift of delicious prepared meals. Just purchase, click on the link in the email, then print and put inside a card. You can even print out some food photos like the one on the right, and include them.
2.  This only works if you know the person very well and know they want one, but a rescue dog or a cat will give joy to your friend and the new pet.
3. Champagne or a fine bottle of liquor- a single malt scotch, or a fine tequila, for instance.
4. Is it your bestie? Get her her favorite makeup.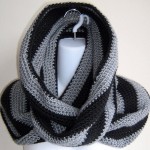 5. Get her an Infinity scarf from JC Penny's .
6. Get him some Sennheiser earbuds- people are always losing their earbuds, and these are expensive, quality headphones.
7.  The quick, dirty, easy gift- an Amazon gift certificate in whatever amount you like. Tons and tons of choices for the gifted one.
8.  If the person you're shopping for is a serious bacon lover, why not make them happy all year long with a Bacon of the Month membership from Zingerman's.
9. Give a gift from the International Justice Mission– Combat Slavery, Defend Vulnerable Widows and Orphans, and other good works.
10. Artisanal Cheese Certificate from http://www.artisanalcheese.com/prodinfo.asp. For those who love good cheese.
11. A gift card from Ticketmaster. They can choose their own entertainment event!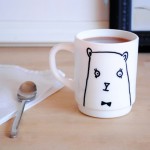 12. Gift someone a handmade mug with this great DIY article from design*sponge.
13. Get down to the Crate & Barrel and pick up a cool Chalk Board Clock. Lets you fill in your own numbers, write notes or just get creative.
14. Get the iHome mini speaker from Staples. Big sound with a small footprint.
15. Got a cook in the family? How about a smoker from Target?
16. Le Cruset is always a beautiful gift for a cook. This enameled cookware is available at Macy's and Bed, Bath & Beyond.
17. A decorative bowl from Williams-Sonoma is almost always a welcome gift. They are so beautiful!
18. Get down to Uncle Dan's to get your outdoor lover a coat or jacket perfect for their adventures.
19. Make handmade bookends for the reader, with this DIY tutorial.
20. Digital cameras come in all shapes, sizes and prices. You should be able to pick one out at any department store.
There you go! We hope we were a  bit of help. Happy holidays!!