So you say you have a foodie on your gift list…wait, you're not sure exactly what a "foodie" is? Well, then let us consu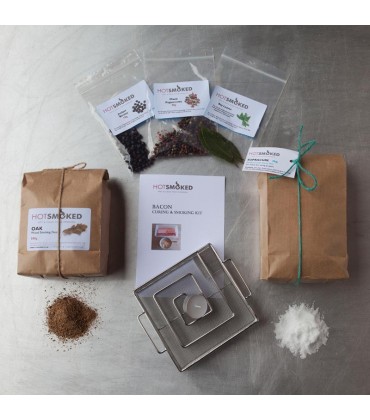 lt Mr. Webster…Foodie – A person with a particular interest in food; a gourmet. If that definition describes someone you feel obligated to purchase a gift for this holiday season, then please allow us here at MagicKitchen.com to offer a few ideas that can easily be purchased on-line to relieve some of the stress that accompanies this time of year:
Bacon smoking kit – To quote Homer Simpson, "Mmmmmm, bacon." Everyone loves bacon, (hell, there's bacon scented soap out there) and this inexpensive kit allows the foodie on your list to create the bacon of their dreams by using the spices and herbs that are included. The only item that the recipient is required to purchase is the raw material to create the bacon…that being pork loin or belly. And no, a smoker is not required as the bacon can be smoked in an outdoor grill or even in the oven.
Charitable donation made in your foodie's name – There are a myriad of charities out there dedicated to food and/or sustainability that any foodie would be proud to have his or her name associated with. Here are just a few: The Animal Welfare Institute, Farm Aid, National Young Farmer's Coalition, Land Institute, Farmworker Justice, American Farmland Trust, and Family Farms Charities. Just one word of warning, do not, as George Costanza did in episode ten of Seinfeld's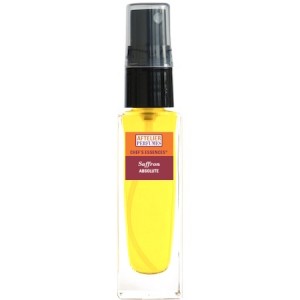 ninth season, create a fictitious charity (The Human Fund: money for people) and then claim to have made a donation to that fake charity in other people's names in order to avoid buying them a real gift.
Aftelier Perfumes – No, Chanel No. 5 or Yves Saint Laurent's Opium here. These "perfumes" serve as a substitute for spices and herbs that are commonly used in cooking. They come in either essences or sprays and are in concentrated form. As a result of this concentration, they hold their flavor much longer than traditional herbs and spices and are quite economical as only a few drops or spritzes are required. They come in over 50 flavors, to include tarragon, coriander, mint, bitter orange and raspberry. Great restaurants from San Francisco to New York to London, England use these "essences".
Anything from MagicKitchen.com – Due primarily to the fact that all our dishes are made with the freshest ingredients possible, flash frozen to lock in that freshness, and then shipped straight to any and all foodies on your list. And if you seek to give the gift that keeps on giving, why not check out our auto-delivery meal programs. These delicious and nutritious meals will then be delivered as often as you would like, weekly, bi-monthly, or monthly. Your favorite foodie will then be able to enjoy what he or she loves best, that being food, all year long. Foodies don't always want to cook, they always want to eat well. MagicKitchen.com provides that experience, with no fuss.