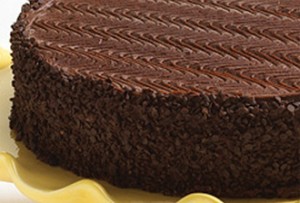 Packing the perfect picnic hamper for your picnic is crucial to having a great picnic. You can pack gourmet meals in your picnic hamper, but you have to know what all you need to pack and how you need to pack it in order for the picnic to go off without a hitch. The last thing you want to do is plan that perfect picnic with that special someone in your life or with family and it all fall apart because of your picnic hamper was not packed correctly. Packing it right will ensure you have the perfect meal delivery. Here are some tips to help you pack the perfect picnic hamper for that special picnic.
Plan Ahead
For starters, you will need to plan ahead. Make yourself a little plan of the meal and drinks you want to take to the picnic. Ready made meals are the best, that way you don't have to make your meals once you get to the location of the picnic. By planning ahead, you will know what you will need in order to fix the pre-made meal and also what type of containers you will need.
Purchase Different Containers
A very important part to packing the perfect picnic hamper is packing the pre-made meals so that it doesn't spill out, get crushed, or spoil. This can be accomplished by buying different types of containers for the food. So, once you have planned out the pre-made meal you are going to fix, you will know the type of containers you will need.
Don't Forget Your Supplies
When you are planning, don't forget to add your supplies to the list of things to get. You will need to pack your utensils, plates, cups, and whatever else you are going to need in the picnic hamper.
Grab Your Cloth
To top the perfect picnic hamper off, grab your cloth or cover that you are going to sit on at the picnic. You can fold this neatly and place it on top of the picnic hamper
There you have a few tips that will help you pack the perfect picnic hamper for your perfect picnic. You can also throw in extra things like flowers and a vase or candles. Try not to pack anything that you don't need though, it will only weigh you down!
Amanda, MagicKitchen.com blogger