"Yeah Right" you're probably telling yourself after reading the title, when it was more than likely chocolate that popped into your mind, but you can enjoy chocolate and have your greens too. "Greens" are loaded with powerful health benefits and even better, they're inexpensive year round. Brilliantly colored greens are bursting with vitamins and minerals, have anti-inflammatory properties, fight cancer, and are packed with disease preventing phytochemicals. Even better they're low in carbs and calories so you can eat as much as you want (don't worry – they're great in salads, etc. and you'll learn to love them). In addition, research has proven that boosting your daily intake of these leafy greens super foods, by as little as 1 1/2 serving, could lower the risk of type 2 diabetes by as much as 14 percent. Even if you're already dealing with diabetes, greens can still make a difference. Bottom line, greens are mother natures perfect food.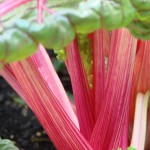 Chard
Chard has been proven to guard against diabetes complications when it comes to the kidneys. Rainbow chard leaves tend to be easier to prepare; basically you simmer in salted water until they're tender, dab out the extra moisture and top off with extra virgin olive oil and perhaps a sprinkle of walnuts or croutons. One cup of prepared chard has 4 grams of fiber and is rich in vitamins A, B6, C, K, calcium, magnesium, potassium, iron and riboflavin.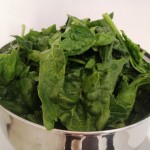 Spinach
All spinach is good for you but baby spinach is a favorite due to its mild tasting, soft texture, and its stems give it a pleasant crunch. Just 2 cups of uncooked baby spinach delivers 20 calories, 2 grams protein, 0 fat, 3 grams of carbohydrates, 2 grams of fiber and only 65 mg of sodium. Baby spinach is also rich in several micronutrients such as vitamins A, C, K, folate and nourishing minerals calcium, iron, potassium and magnesium.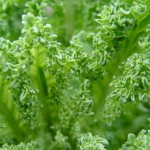 Kale
Kale is the rock star when it comes to the perfect "green food", brimming with phytonutrients and vitamins, with a virtual gold mine of health benefits, more than most foods. The nutrients packed in this amazing green food protects against is a variety of cancers, cataracts, and may even help protect against cardiovascular disease. Just 1 cup of prepared, cooked kale includes 7grams of carbs and 3 grams of fiber.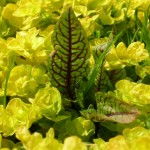 Eat the tops
Don't throw away the tops! Most of the tops of healthy root vegetables such as turnips, radishes and beets can be wilted (by steaming) and dished up with the meat of the vegetable. Just simmer on low just until tender yet crisp in a small amount of salted water, press out the remaining liquids, and top off with a bit of heart friendly extra virgin olive oil, diced garlic, and fresh pepper.
Recipe Ideas
You can jazz up any greens with some simple additions like warm, delicate tasting white beans (adds more fiber), sautéed with garlic, onion, a bit of rosemary, etc. This is especially flavorful over tasty raw baby arugula which has been tossed with a bit of your favorite virgin olive oil. While a 1/2 cup serving of white beans may have 23 grams of carbs in them, they are also high in fiber (10 grams), calcium, protein, minerals and iron. Arugula, always a healthy choice, can be used instead of spinach (or with), and 1 cup contains a scarce amount of carbs, and is loaded with calcium, folate and vitamins K, A and C.
Finely chopped greens work great in sauces, salads, added to soups and sauces, great for topping off burgers, mixed in with meatloaf and even dips, basically you can let your inner chef out and have fun with these vibrant green perfect foods.
These nutrient rich super foods are well worth making a part of a lifestyle, and while they may not be cheesecake or chocolate, it just makes sense to work them in; go ahead – try at lease one variety a week; your body will love you for it.
Cheryl, MagicKitchen.com blogger