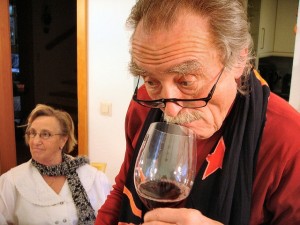 The idea of Open That Bottle Night is to finally open that bottle of wine that's been gathering dust in your basement (or wine cellar), waiting for a special occasion. So take it out, dust it off, then heat up some MagicKitchen.com prepared meals, and enjoy the wine with the meals, along with your significant other.
It got me thinking, though, what other things come in bottles that we could enjoy on that night? How about a fine bottle of beer?
Your favorite liqueur such as Grand Marnier, or a fine brandy,  decanted into a balloon glass would fit the occasion well.
For the kids, how about the old experiment of dropping a mento into a bottle of Coca-Cola? You will want to do that outside or in the bathroom, and be ready for some cleanup! These guys had a lot of fun with it: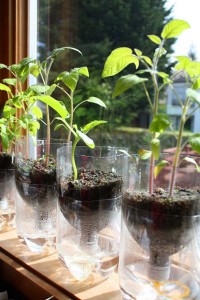 It's time to start your garden, depending on where you are. Use empty plastic bottles to start your seeds.
Maybe you're not a drinker, but you'd still like to celebrate this awesome holiday, this significant day? You could drink a bottled coffee or tea. Don't drink caffeine?  Open a bottle of sparkling water, with a lime twist.
Don't forget your pets on this special occasion!

There are other things you can do for your pets. Apparently you can buy your dog or cat fine (alcohol-free) wine. With names like Pinot Leasheo, how can you go wrong!
Stock up on bottles and get ready for the best holiday of all, Open that Bottle Night!
Melody, MagicKitchen.com blogger