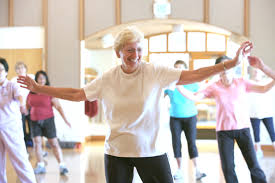 The holidays are finally over, and you've committed the 2016 year to improving your health through diet and exercise. So far, your diet is going well, but you are so tired at the end of the day that cooking a healthy meal often feels like too much work! It's much easier to slip back into your old, unhealthy ways of stopping by McDonalds on your way home from work or ordering a pizza for dinner and relax in front of the television all evening. We understand what you are going through, and are here to help you achieve success with your New Year's resolution to be a healthier, more active you!
MagicKitchen.com offers a wide selection of healthy, delicious meals delivered right to your door. Many of the meals take only a few minutes to cook in the microwave or bake in the oven – enough time for you to change into your comfy pajamas and pour yourself a glass of wine.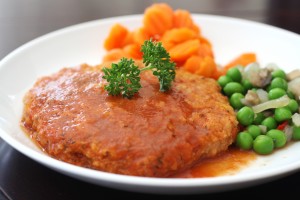 Eating healthy does not mean that your food should taste like a cardboard box, either. The portion-controlled meals created in our kitchens are prepared by top chefs using the highest quality produce, spices, and ingredients available on the market. Meals like Buttermilk Pancakes with Egg Patties and Turkey Sausage for breakfast or Beef Tenderloin with Red Wine Sauce, Mashed Potatoes with Peas & Carrots for dinner are tasty, healthy food choices to satisfy your stomach.
Of course, even when you're on a diet you can sometimes get a sweet tooth. When your sweet tooth strikes, try satisfying your taste buds with our delectable Double Fudge Brownie. This satisfying sweet treat is made with Guittard's dark chocolate wafers that are packed with healthy antioxidants, and half a serving contains only 102 calories and 5 grams of fat. Note that is half a serving- but you'll never be so happy to eat half a serving.
At MagicKitchen.com, we understand that balancing your work-life schedule is tiresome enough and that you may be too tired in the evening to cook a healthy meal for yourself or your family. Our chef-prepared, dietitian approved healthy meal packages delivered to your door allow you to rest easy and focus on the more important aspects of life – your family – while helping you achieve your New Year's resolution goals.