For the 21 million Americans with diabetes, losing and/or maintaining weight is of critical importance in order to avoid complications caused by the disease.  Most of them manage their weight through exercise and diet…and by diet I don't necessarily mean being "on" a diet, because that implies their diet is temporary.  It is not.  It is the permanent state of making healthy food choices out of necessity.  It is a lifestyle, not a diet in the traditional sense, and we could all benefit from rethinking what the term "diet" entails as most diabetics already have.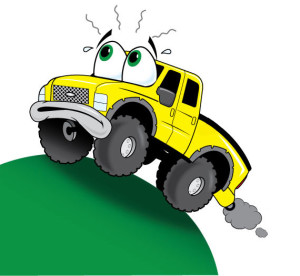 Imagine, if you will, that you're a car and you're required to drive up a long, steady incline, which you complete without too much trouble.  Now imagine having to complete the same task with some "junk in your trunk," say the concrete remains of a sidewalk that was just torn up.  You manage to make it up the hill, but your engine had to work a whole lot harder and as you climb that hill, day after day, parts begin to fail.  The same can happen to humans with excess weight (or too much junk in the trunk).  Complications ensue…heart disease, high blood pressure, increased risk of stroke, cancer, and type II diabetes.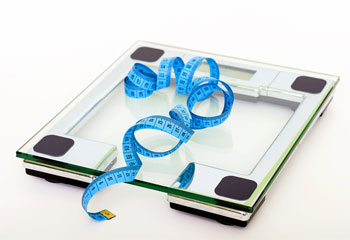 So, as you can see, being overweight should be a concern to us all, not just diabetics. And one way to lose or maintain your weight is to follow the lifestyle choices most diabetics follow in terms of what and how they eat.  As always, most of us already know what's healthy (fresh fruits and veggies, lean protein) and what is not (a venti cinnamon dolce latte, muffins the size of your head).  After all, this isn't rocket science here.
One thing many diabetics do is strictly monitor and track what they consume.  In other words, they COUNT CALORIES…gasp!  And it's a good idea for all of us.  Just count your caloric intake for a few days.  My guess is that the difference between what you believe that number to be and what it actually is will surprise you…in a bad, OMG way.  Another thing most diabetics do is plan their meals ahead of time and then stick to that plan…no spur of the moment stops at DQ for a $5 nail to place in your coffin. A diabetic diet just makes sense.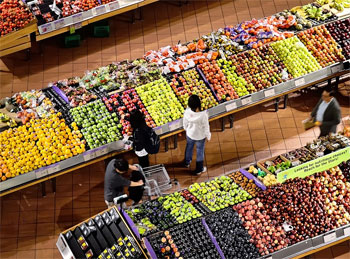 Many diabetics also limit the intake of their carbohydrates and consume non-starchy vegetables (avoid potatoes, corn and peas).  They also eat whole grains and avoid refined or processed flour and sugar (avoid Twinkies and Chips Ahoy cookies).  They eat only lean protein (fish, skinless chicken, pork, beans and soy products).  They eat fresh fruit and avoid the frozen or canned variety as they often have added sugar.  And lastly, they eat "healthy" fats such as those derived from avocados, olives, nuts and seeds.  Just remember, the best diet is one you can stay "on" forever.