…And in order to help raise awareness about this disease that currently afflicts more than 29 million people in the U.S., MagicKitchen.com is awarding a $250 gift certificate to one lucky entrant.  All that's required of you is to go to this site: http://www.magickitchen.com/diabetes-awareness.html and simply enter your name and email address.  The contest opens on November 1 and the winner will be announced on December 3.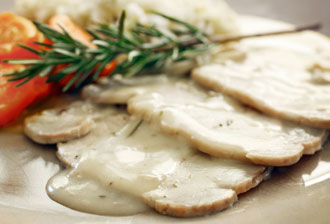 Since the whole idea of our contest and designating November as Diabetes Awareness Month is to…well…raise awareness among people about diabetes, here's a few facts regarding the disease as cited by the Center for Disease Control:
Of the 29.1 million people who have diabetes, 8.1 million of them (or 27.8%) are undiagnosed.
At least 1 in 3 people will develop type II diabetes in their lifetime.
The risk of death for adults with diabetes is 58% higher than for adults without the disease and their medical costs are twice as high.
Those who have diabetes are at greater risk for blindness, kidney failure, heart disease and stroke.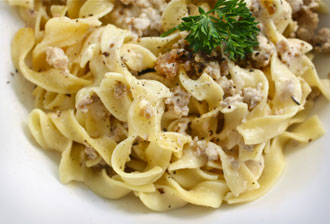 In addition to the 29 million who have diabetes, 86 million have pre-diabetes (those whose blood sugar is higher than normal, but not high enough to be classified as type II diabetes) and 90% of them are unaware of this fact.  Hence the need for Diabetes Awareness Month…to make them aware of the disease and to convince them to see their doctor for a blood glucose screening.  Because for many of them, there's still time to stave off full-blown diabetes by simply eating healthy, losing weight and leading a more active lifestyle.
Since there are often no signs or symptoms of pre-diabetes, you should get a blood glucose screening if you have any of the following risk factors:
Overweight with a body mass index (BMI) over 25.
Are inactive
Age 45 or older
Have a family history of type II diabetes
Have high blood pressure
Your HDL is below 35
You are African-American, Hispanic, Native American, Asian-American or Pacific Islander.
Have polycystic ovary syndrome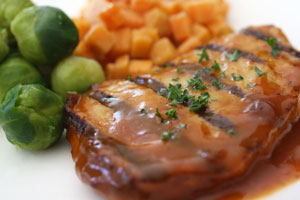 So what can you do if you're diagnosed with prediabetes?  Well, the treatment is simple and totally within your hands.  The CDC states that you can lower your risk for type II diabetes by 58% if you lose 7% of your body weight (or 15 pounds for someone who weights 200 pounds) and perform some moderate exercise (like brisk walking) for 30 minutes a day, 5 days a week.
The lessons to be learned here?  You can win a $250 gift certificate from MagicKitchen.com simply by registering and if you or someone you know is at risk for pre-diabetes, get them, or you, in for a blood glucose screening and then start eating healthier, lose some weight and become more active…the ball is in your court.
That link again is http://www.magickitchen.com/diabetes-awareness.html