Moving to a new house is always a hectic job and nobody wants to do it. But remember that your new house will bring new memories, joy and happiness, which calls for a housewarming party. If you are visiting a housewarming party, you should find a gift that can give them comfort and ease their job of furnishing. Try one of these 10 best gifts.
A Set of Tools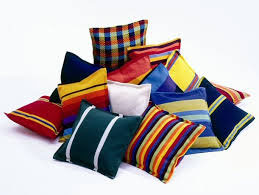 A set of hardware tools comprising of a hammer, screwdriver, measuring tape, some nails and pliers or vice-grips will do the job for movers. These are some of the most useful tools you can give to someone who moved to a new house. These will help them in various tasks such as in carpeting, hanging photo frames and doing basic renovations. You can also buy a cordless drill and a set of drill bits.
Cozy Cushions
Some new cushions on a couch or sofa look great. People want to bring new things to their house when they move and furniture is usually their top priority. It will give them a sense of comfort and they will be happy to use your cushions with their furniture.
Who wants to cook after moving and hours of furnishing? Some nicely cooked pasta will do the job. Try adding meatballs and keeping it less spicy, and it will be a great housewarming gift. You can cook yourself for the couple or family, or order it online at http://www.magickitchen.com/menu/Pasta.html
'Home Sweet Home' Mat
A door mat with a nice quote or message line is an excellent choice. It will probably be one thing that the couple will have forgotten about, and it would be a great idea to give them just what they missed.
Set of Kitchen Knives
A set of kitchen knives is also a very nice gift that they will always remember and which will remind them of you. Cooking knives are very useful, and a complete set makes it even more cherished. If you add a wooden knife block, the gift is complete.
Set of Glasses
Try giving a set of glasses that they don't have- a set of martini glasses or nice wine glasses. How about bringing champagne flutes and a bottle of cold Champagne?
Key Chains
Your friend moved to a house with new keys but probably have no key chains. There are plenty of varieties of key chains with wooden carved zodiac signs, photo holders and leather straps. There is no shortage of designs and they cost only a few dollars.
A Small Plant
A plant gift doesn't sound like much, but it can bring a sense of calmness and harmony to the house. A small plant on your working table actually makes you feel good. Just don't bring a meter tall plant but a miniature cactus or ones that are only few inches tall will work best.
Painting
An oil or pastel painting is a great way to fill a blank wall. You can choose scenery, showpiece, fruits or sunset as they easily blend with the surroundings.
A Good Corkscrew
There are lousy corkscrews that break or bend with the first bottle opened, or there are good corkscrews in a huge variety of costs and complexity. Get a good one!
Guest Blog by Haris.